The BNP - those self-appointed bastions of all that is traditionally "British" - made a hugely embarrassing blunder on Twitter this week.
Can you spot the mistake?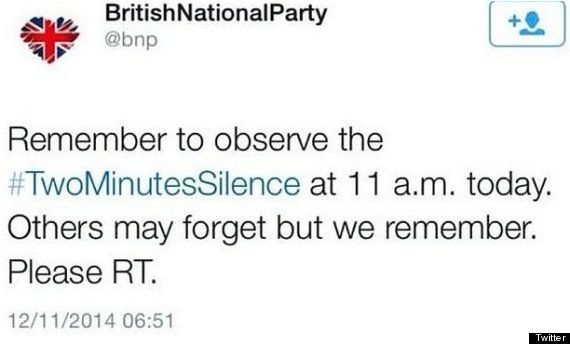 The date.
Just a reminder, Remembrance Day is the 11th.
The 11th of the 11th at the 11th hour. Quite simple really.
SEE ALSO: Britain First Make Outrageous Threat To Halt Construction Of Birmingham Mosque
Former Britain First Member Goes To A Mosque And Apologises
Nick Griffin Expelled From BNP, Twitter Floods With Sympathy. Or Not.
And who did they blame?
Sorry for late tweet on silence. Seems smart phones are not so smart sometimes!

— BritishNationalParty (@bnp) November 12, 2014
Those damn foreign-made smart phones.