Britain First, the far-right hate group, has threatened to sabotage the building of a mosque near Birmingham by burying a pig on the site. Council officials approved the plan to build the mosque on Monday, despite protests from several organisations.
Following the meeting, Paul Golding, the leader of the Britain First, who was not allowed into the public gallery, threatened to inter swine on the construction site hoping to render it unusable for Islamic function.
"Are you happy, lads?" puffed Golding, before making his porcine promise. "Would the mosque go ahead if we buried a pig there? It wouldn't would it? If we buried a pig there you wouldn't put it there would you. You've got your mosques. You don't need anymore."
Golding's factotum, Jayda Fransen, also appeared in the video, telling the Muslim group, "It's not up yet, it hasn't been built yet so watch this space." When asked why she opposed the mosque, Fransen replied: "We've seen the damage these places [mosques] do to the UK and we don't want another one. You've got plenty of mosques…"
Later Fransen shouts: "You guys won't get your mega-mosque if we bury a pig in the ground on it… you're going to stand on swine infested ground and worship your false prophet are you?"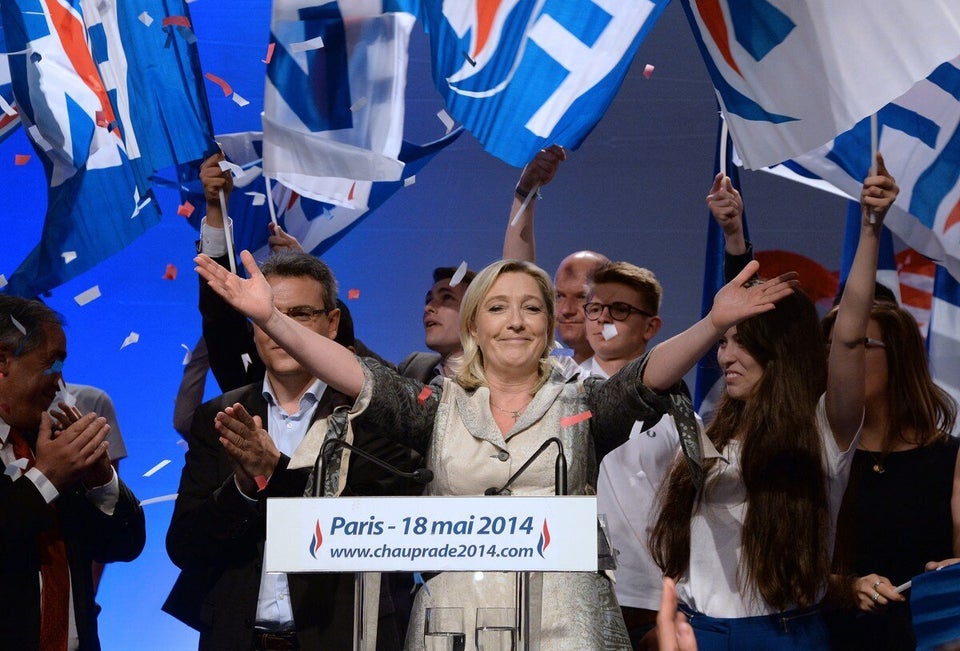 The Far Right In Europe
Popular in the Community