Warning: this article contains nudity that some readers may find offensive
Lara Stone has been pictured in her underwear for the first time since giving birth to David Walliams' child in May 2013 - and boy does she look great.
In the refreshingly natural photoshoot, the Dutch model shows off her post-baby body while lounging on chairs and lying across the floor.
Although most of us look nothing like Stone, these empowering Photoshop free pictures show that mothers can and should be proud of their altered bodies.
"Everyone's got arm flab or saggy boobs. It's the way it is. I'm just trying to accept it right now," Stone told The Edit.
"And it's OK, because the things women can do with their bodies are amazing."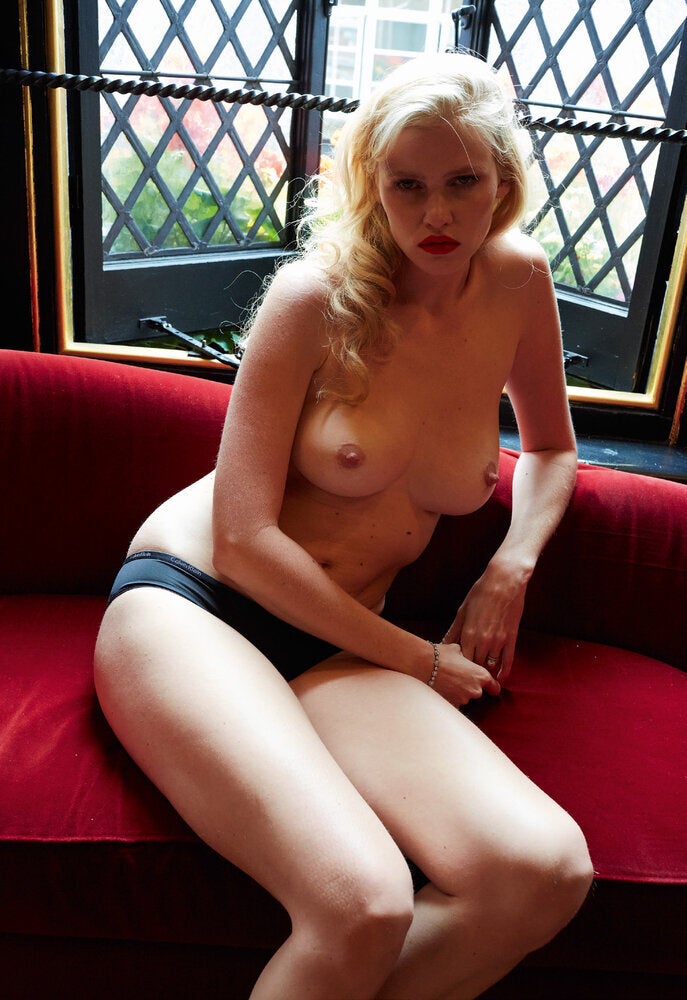 Laura Stone Shows Off Post-Baby Body
"I was really upset at the time," Lara told The Evening Standard. "I hadn't yet had my three-month scan and I felt really vulnerable about everything. I no longer had a job. That was it — I had to just stop everything that I knew; the way my life was."
These pictures of Stone were taken for the forth issue of System magazine, published on Thursday October 16th.
The issue uses four different covers to explore and reinterpret the worlds of fragrance and beauty. Each of the cover stars - Stone plus Stella Tennant, Liya Kedebe, and Saskia de Brauw - had a personalised fragrance created for her by Daniela Andrier.
Related