Living with the knowledge that you'll eventually go blind is a hefty weight to bear. And Seema Flower has borne it better than most.
At the tender age of 10, Seema discovered that she suffered from a progressive eye condition called Retinitis Pigmentosa. Since her diagnosis,her eyesight has gradually deteriorated to the point where she now has just 4% vision.
But the 46-year-old hasn't let her visual impairment stop her from succeeding in life, in fact, quite the opposite. Seema is now the owner of award-winning salon ColourNation and ambassador for the charity RP Fighting Blindness, as well as a loving wife and doting mother.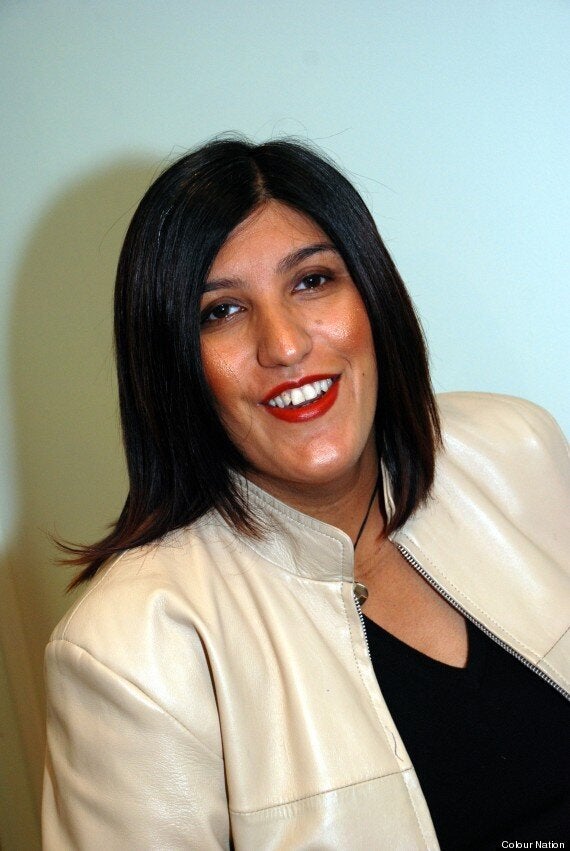 Here, Seema gives us a lesson in making the most from life, regardless of the hand you've been dealt...
Why did you decide to set up ColourNation?
I was told from an early age that my eyesight was going to deteriorate. It started happening a while back and at that time I decided that I wanted more flexibility as I wasn't offered any with the people I was working with at the time.
My sight was getting worse and I was getting a little bit out of control, so I thought that the best thing to do would be to start running my own business.
I decided that I wanted to work in the service sector, which was inspired by my travels to Dubai, and had always been interested in beauty and hair salons so I thought that it would be a good business to go into.
How is ColourNation different to other salons?
ColourNation is an all-encompassing brand, it's in the name really. This equality-based ethos runs throughout the business, its employees and through our customer base as well. We welcome all customers from all walks of life - including disabled customers.
My team are more experienced with dealing with disabled people. A few of our clients, for example, are severely disabled and are accommodated for in the salon. Say for example, if somebody needs to be walked to and from the bus stop then the team will go and do that. It adds value to our business and what we do.
We offer a friendly and relaxed service to clients where people can feel at home. It's not clinical like some hairdressers can be.
Can you describe how your life has changed since being diagnosed with Retinitis Pigmentosa?
The impact that it had on me straight away was that I was sent to a special school, which was for blind and partially-sighted pupils.
When I first found out that I was going to lose my sight I think I was in denial that it was going to happen. I didn't think it would be as bad as it was and didn't realise how emotionally draining and how much of an impact it would have on me, my family and the people around me.
I've had to make adjustments for my daughter, who I adore, to make sure that I can give her the best life possible.
In the past eight years when my sight really deteriorated, it had a major impact on my life. I've had to give up a lot of my independence, I can't read print at all now and have to rely on my iPhone or other people to read things out to me. I have to admit, the iPhone has been revolutionary for me in terms of making things accessible.
How gradual has the process of losing your sight been?
The process of losing my sight was very gradual up until I hit 36-years-old. It's sort of crept up on me: one day I'd be able to read the cover of a CD and the next, I wouldn't be able to read it at all.
It's been quite a nerve wracking and scary process and is, without a doubt, the worst thing that's ever happened to me. But now that it's happened I think to myself: "Well nothing else can get in my way."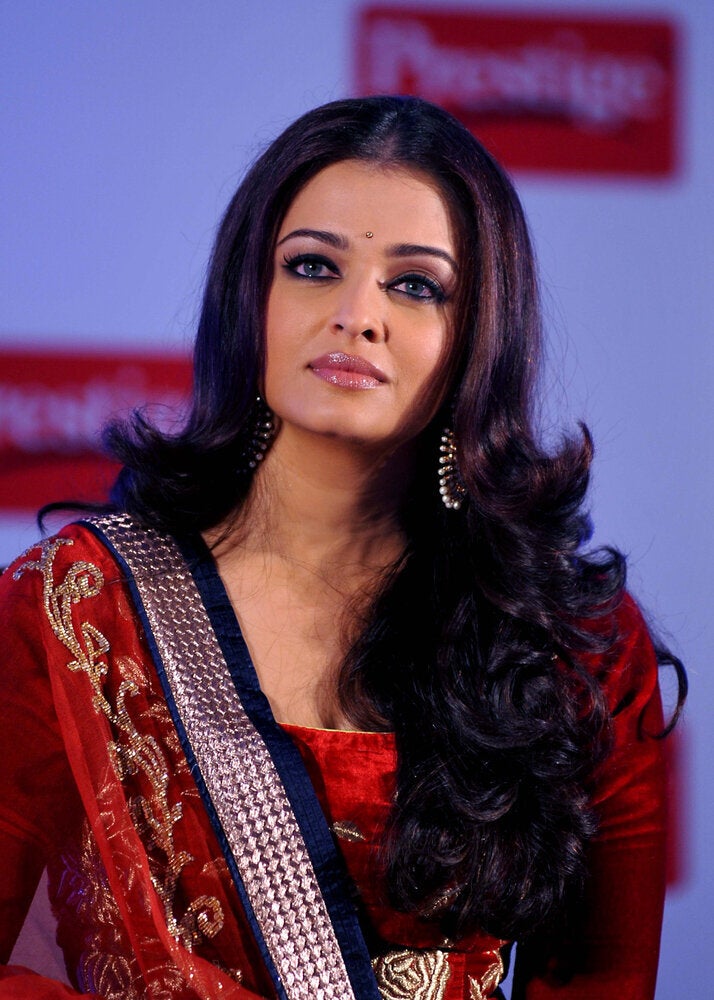 Aishwarya Rai's Best Hairstyles
Did you face any obstacles in terms of your disability when you set up ColourNation?
I'd say that accessibility has been the main issue. I'd often have to ask for price lists from suppliers in an accessible format.
How have you adjusted to life since your diagnosis?
My eyesight badly deteriorated around the time that I had my daughter; she's now nearly seven-years-old. At that time I didn't want to leave the house and it's taken me up until the last year to get back into the swing of things.
I now have 4% sight and I'm absolutely dreading what would happen if I lost it all. What I have got is not brilliant, but at least it's something.
In terms of what I can and can't see, I can see my daughter's face if she's close up to me but I can only see the top bit or the bottom bit. Not the full picture. It's like having tunnel vision with added blur - it's pretty poor.
Thankfully my spacial awareness is very good and I know when people are near me. I always know when my daughter's up to something - I just use my intuition.
Do you like to keep fit? Do you think that gyms are accessible for people with disabilities?
I do like to keep fit, I've got a cross trainer at home and a power plate. I also go to Nuffield gym.
I don't think that gyms are particularly accessible. I had a few teething problems with Nuffield initially, but they've adapted now and are brilliant. If I want to use the gym upstairs then they'll take me there, put me on the particular machine that I want to use and then come back to get me.
There was a gym that I went to before called Stoke Park and they wouldn't allow me to bring a carer in with me. They insisted that I'd have to buy a 'Nanny Pass' and even then my carer wouldn't be able to come in the pool or sauna with me - which is useless really. That's a prime example of how some gyms aren't accessible.
When were you made an ambassador for RP Fighting Blindness? What does this role entail?
Only recently, within the last 3-4 months. My role is to promote the charity, fundraise where I can and make sure that people who have RP can gain access to the facilities that the charity offers.
I've signed up for the role because it's very close to my heart. When I'm raising funds, I'm ensuring that the money goes straight into the pot for research into the RDH12 gene - which is the gene that's affected my sight loss.
Why is it important for you to help others and give back?
I'm very grateful for my life and I'm very blessed to have what I have. I know there are a lot of people out there who are not as fortunate as I am. For me, it's important to give back to society and help these people.