The former News of the World (NoTW) editor and Downing Street communications boss is set to be freed on Friday, the Daily Mail said.
Coulson, 46, was jailed for 18 months on July 4 after he was found guilty of conspiring to intercept voicemails at the now-defunct Sunday tabloid at the Old Bailey.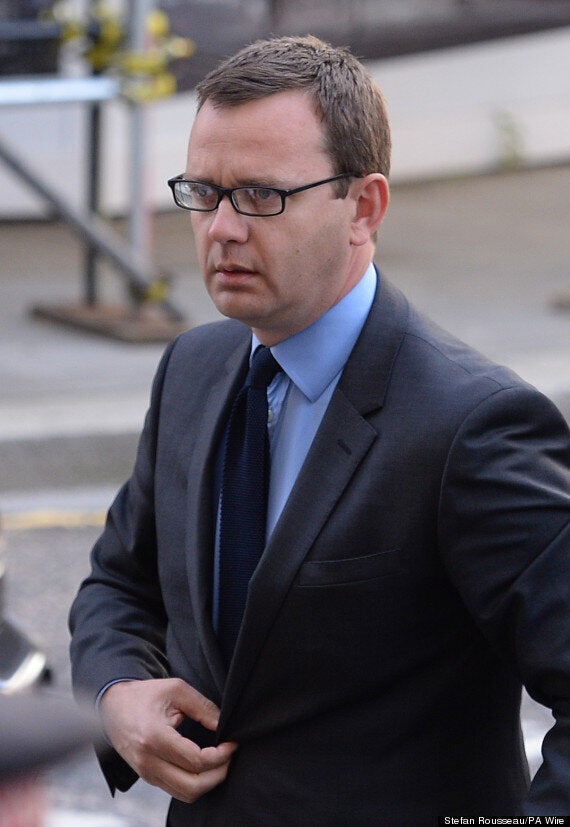 Andy Coulson could be released this week...
He was initially held at Belmarsh Prison but transferred to the minimum security of Hollesley Bay in Suffolk.
Former inmates at the Suffolk prison include Jeffrey Archer, who served part of his sentence for perverting the course of justice there. During his stay, the NoTW called it "a holiday camp."
If he is released on Friday to be monitored with an electronic tag, it would mean he has served less than five months in custody.
Coulson was sentenced over his role in the paper's phone hacking, including that of murdered teenager Milly Dowler.
His former lover and colleague Rebekah Brooks and her husband Charlie Brooks were acquitted after an extraordinary seven-month trial - one of the longest and most complicated in English legal history.
David Cameron later said hiring him to be his PR chief had been "the wrong decision. Cameron took him on after he resigned as editor of the NoTW, when he was still maintaining he had no knowledge of phone hacking.
The Ministry of Justice declined to comment on an individual prisoner but said inmates can be released under home detention arrangements before they have served half of their term.
A spokesman said: "We do not comment on individual cases.
"Public protection is our first priority. Only prisoners who pass a strict risk assessment can be released on home detention curfew (HDC).
"Offenders on HDC are subject to strict licence conditions and can be recalled to prison if they breach them."
Prisoners can be considered for HDC if they are serving a sentence of more than three months and less than four years and have served a quarter of their sentence.
Mr Coulson's lawyer declined to comment on the reports.
He was previously held at HMP Belmarsh in south east London but it was reported in September that he was moved to Hollesley Bay to serve the rest of his term.
Related