The chief executive of taxi app Uber has made an unprecedented 14-tweet-long apology after a senior member of his staff was caught saying he wanted to hire investigators to target critical journalists, and could access private journey details to use against them.
The company's senior vice-president of business, Emil Michael, told a private dinner in Manhattan that the company could potentially spend up to $1m to pry into the personal lives of reporters to "help Uber fight back against the press," BuzzFeed's editor-in-chief Ben Smith reported.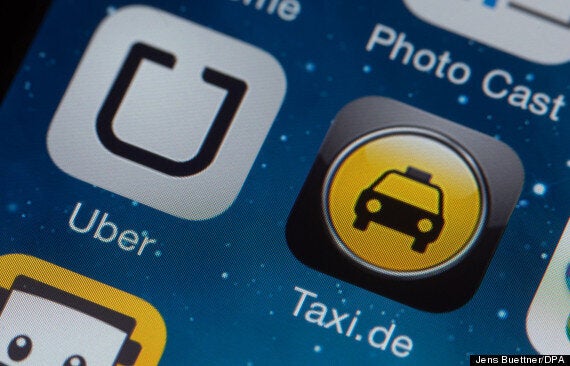 Uber has apologised for suggesting it could target journalists
Smith also reported the company had accessed the Uber journey records of a Buzzfeed female journalist, through an internal device called 'God View', and showed them to her, even though Uber said it had a strict policy against doing that.
Smith, who was at the event as a guest, reported that the Uber executive replied "Nobody would know it was us," when questioned about the ethics of targeting journalists.
He singled out a female journalist, Sarah Lacy, editor of PandoDaily, for criticism. Lacy had recently published a piece called 'The horrific trickle down of asshole culture: why I've just deleted Uber from my phone', because of a recent Uber promotion in France which paired customers with "sexy" female drivers.
Michael apparently said that they could "prove a particular and very specific claim about her personal life," according to Buzzfeed.
Lacy said she was sickened by the threat. "What's astounding to me is that this is a 'holy shit', whistleblower moment that the culture of this company is so rotten that an executive was bragging about this to a journalist at dinner. They don't even think there is anything wrong with this," she said in a podcast on her site.
Uber chief executive Travis Kalanick apologised in a series of tweets:
"It's way too little, too late," Lacy told CBS. "It's an escalation of behaviour that I've seen from covering this company since the earliest days. It's been too little, too late for a long time."
She also wrote a post on PandoDaily about finding herself a target. "Ruining her life? Manufacturing lies? Going after her family? Apparently it's all part of what Uber has described as its "political campaign" to build a $30 billion (and counting) tech company.
"A campaign that David Plouffe [Obama's 2008 campaign manager and a recent Uber hire] was hired to "run," that's looking more like a pathetic version of play acting House of Cards than a real campaign run by a real political professional. Because step one of an illegal smear campaign against a woman is: Don't brag about it to a journalist at a party."
"The remarks attributed to me at a private dinner — borne out of frustration during an informal debate over what I feel is sensationalistic media coverage of the company I am proud to work for — do not reflect my actual views and have no relation to the company's views or approach," Michael said through a spokeswoman. "They were wrong no matter the circumstance and I regret them."
He also took to Twitter to apologise to Lacy.
Other members of the company seem less remorseful, according to this post by Uber's New York General Manager Josh Mohrer. It was swiftly (pun intended) deleted.