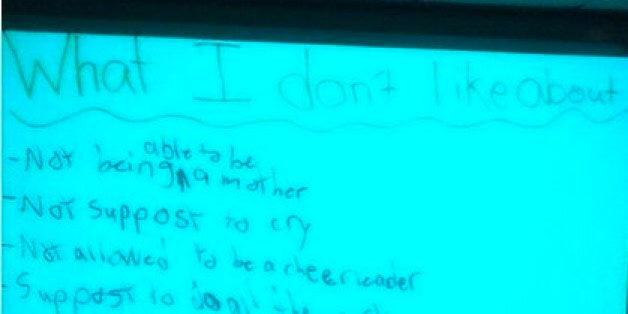 Wednesday marked #InternationalMensDay, an annual event that hopes to address the issues surrounding what it means to be a man (and a boy) in 2014.
A group of 9-year-old boys were asked to list the things they like least about being male.
Included is a list of things men are supposed to do (play football, like violence) and a hefty list of things they aren't able to do (cry, be a cheerleader).
And it's time we worked together to redefine what it means to be a modern man.