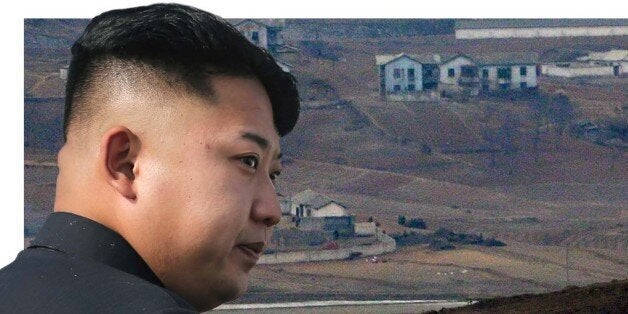 A North Korean student with family ties to the regime escaped a kidnapping bid in Paris, where he was studying, and is now in hiding, a French source with knowledge of the case said Saturday.
The architecture student, identified only as Han, escaped a kidnapping attempt at a Paris airport where he was to be put on a plane for the North Korean capital Pyongyang. The source spoke on condition of anonymity because the person wasn't authorized to speak publicly on the sensitive matter.
The failed bid to capture Han occurred in the first week of November, and he has been in hiding since then, the person said.
It wasn't immediately clear if French authorities had played a role in the escape, how many kidnappers were involved, or where they are now.
Han is reportedly the son of an aide of the once powerful uncle of North Korean leader Kim Jong Un.
The uncle, Jang Song Thaek, was considered the country's second most powerful man before he was executed last December on treason charges.
South Korea's spy agency believes North Korea used a firing squad to execute several people close to the uncle, South Korean lawmaker Shin Kyung-min said in October after attending a closed-door agency briefing.
Han has been attending L'Ecole Nationale Superieur d'Architecture at La Vilette, in eastern Paris. He was presumably among about 10 North Korean architecture students who came to France in 2012 in a second wave of an exchange.
France and Estonia are the only two European countries that have not established formal diplomatic relations with North Korea. However, France and North Korea have opened offices of cooperation in each other's countries to deal mainly with cultural and humanitarian issues and France accepts a limited number of North Korean students and interns.
It follows North Korea's brutal regime being accused of committing crimes against humanity including the extermination, starvation and enslavement of its population, this week.
Responding to a landmark ruling that could finally bring its leaders to account, the North threatened to bolster its war capability and conduct a fourth nuclear test to cope with what it calls US hostility that led to the approval of the UN resolution on its human rights violations.
A UN committee on Tuesday adopted the resolution urging the Security Council to refer the North's rights situation to the International Criminal Court.
Based on interviews with dozens of people who had fled the country, the report detailed abuses including starvation and a system of harsh prison camps containing up to 120,000 people.
Pyongyang's crimes have been branded "a shock to the conscience of humanity".
It's the first time a UN resolution included the idea that the North's absolute leader Kim Jong Un could be targeted by prosecutors. Before the UN vote, a North Korean envoy threatened a nuclear test.
On Thursday, Pyongyang's Foreign Ministry called the resolution's approval a "grave political provocation," saying it was orchestrated by the US though it was drafted by the European Union and Japan.