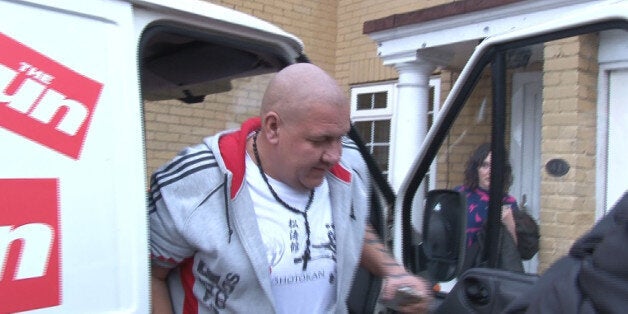 'White Van Dan', the man whose home was "sneered" at by Labour MP Emily Thornberry has written his own "manifesto", or, "Danifesto," in The Sun Newspaper.
The Labour MP was forced to quit as shadow attorney general after provoking a storm of protest when she tweeted a picture of Dan Ware's house draped in flags with a white van parked outside.
The cage-fighting car dealer owner of the home yesterday branded the MP a "snob" and went to confront her at her home, armed with a flag and a legion of Sun Newspaper photographers. But Thornberry had already left for work so missed the encounter.
Today, the paper revealed how Dan - who has admitted he "can't remember" the last time he voted - would run the country.
The Danifesto has sparked a varied response, with some Twitter users arguing that Dan does not represent the working classes as a whole.
After missing out on a showdown with Dan yesterday, Thornberry stated that shw would be "more than happy to meet him – I don't have any problem with that."
"They attached the flag of St George to my fence. I hope they leave it there," she added.
Earlier, the 37-year-old father of four told The Sun that his flags had been left up since being raised when England played in the football World Cup in May. "We will continue to fly it," he added.
Thornberry's tweet has enraged her party leader, sparking a rash of damaging headlines just as the media spotlight was turning to the Conservatives' defeat by Ukip in the Rochester and Strood by-election.
Miliband has insisted, in an utterly bizarre line of questioning, that the image of a white van makes him think only of "respect."
Asked what went through his mind when he saw a white van outside a house with England flags, Miliband replied: "What goes through my mind is respect - respect is a basic rule of politics and I'm afraid her tweet conveyed a sense of disrespect.
Miliband described his fury after Thornberry showed a lack of "decency and respect" when she implied it was odd for people to have England flags in their window.
Speaking on Sky News, Miliband said: "I was angry because I thought her tweet gave a misleading impression when she photographed a house in which the family lived that somehow Labour had the wrong view of that family.
"It's not the view we have of that family. Labour's never had that view of disrespect and I'm afraid her tweet conveyed a sense of disrespect - that's not my view, that's not Labour's view, it's wrong, it never will be our view and that's why I think it was right she resigned."
"I thought there was nothing unusual or odd as her tweet implied about having England flags in your window - that's why I was so angry about it and that's why I think it was right she resigned."
Miliband claimed "no voter is unreachable" for Labour.
Asked if Thornberry's tweet intended to sneer at the family, Miliband said: "I think Emily's intentions may not have been that.
"I think she gave a misleading impression that somehow there was something unusual or bizarre about having England flags in your window and that's why it was so wrong.
"It gave the wrong view about the Labour Party, it conveyed a sense of disrespect and that's why she resigned."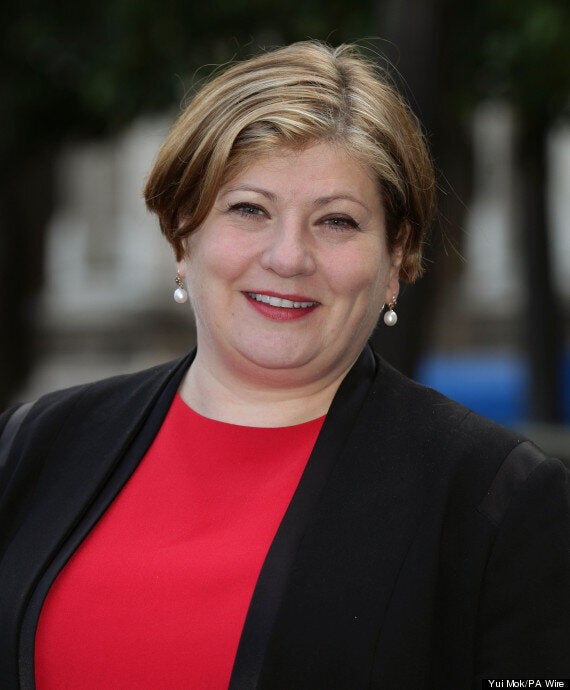 He went on: "One of the basic rules in politics is a sense of decency and respect and I'm afraid Emily strayed away from that in what she did and I think it's not at all what I am and not at all what this party is. It's never what this party has been."
But as the storm broke yesterday, Thornberry claimed to be mystified about why her tweet caused such outrage.
"It was a house covered in British flags. I've never seen anything like it before," she told the Mail Online website.
"It had three huge flags covering the whole house. I thought it was remarkable. I've never seen a house completely covered in flags."
Cameron was quick to capitalise on Labour's discomfort - saying it was another example of how out of touch the party was with ordinary voters.
"Emily Thornberry is one of Ed Miliband's closest allies and aides," said the Prime Minister.
"Effectively what this means is that Ed Miliband's Labour Party sneers at people who work hard, who are patriotic and who love their country, and I think that is absolutely appalling."
Ukip leader Nigel Farage, who saw his party gain its second by-election victory in six weeks, said Ms Thornberry clearly "looked down her nose" at working people.
"I don't think that traditional Labour voters look at the current Labour leadership and even recognise these people are members of their own tribe," he told LBC radio.
Leaving her constituency home in an affluent part of Islington, north London, yesterday Thornberry apologised for any offence she had caused.
"It appears that I got it wrong. I made a mistake. I have resigned. If I have upset anyone or insulted anybody, I apologise," she told waiting reporters.
But in the hours following her resignation, she "favourited" a series of tweets lamenting her departure from the Labour front bench.
One said it was all a "storm in a teacup", another complained that she was the victim of a "febrile and stupid media climate", while a third said Mr Miliband's office had "let the Tories off the hook".
Popular in the Community