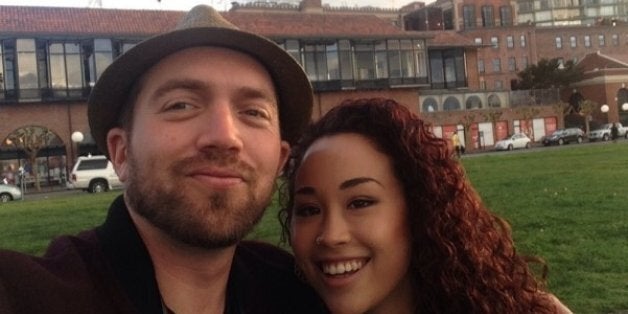 A man who was almost killed for defending his girlfriend against a cat caller hopes that his case will highlight the horrors of street harassment and help put a stop to it.
Ben Schwartz, 31, was stabbed nine times after confronting an aggressive catcaller who made persistent, obscene comments to his girlfriend, Miyoko Moody, as they walked home from a friends' house at 4.45am.
As Schwartz had forgotten his wallet, the couple had to double back and ended up passing the cat caller three times. Each time they passed him, the man made inappropriate comments to Moody ("I'll show you how a real man treats a woman", etc.) and in the end, Schwartz decided to confront him.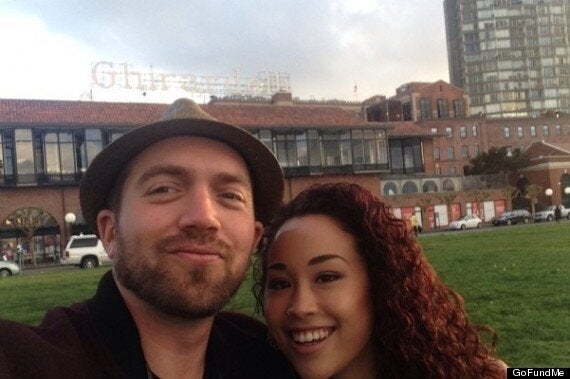 Ben Schwartz and his girlfriend Miyoko Moody
The man attacked Schwartz with a knife, stabbing him a total of nine times in his face, back, neck and arms. He underwent surgery to close a punctured lung.
Moody set up a fundraising page in his honour and has raised more than $30,000 in four days.
The couple say that the cat caller escaped in a silver Sedan car, and so far that no arrests have been made.
Despite this they remain positive and hope that the incident will spark action against street harassment.
"In the future, I hope that when some guy hollers at some girl, his buddy will pass him and say, that's not cool," he says. "I just don't want this to happen to anybody else."