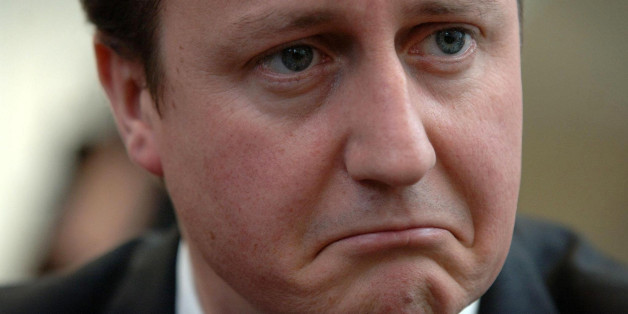 Clara Molden/PA Archive
David Cameron has faced a difficult start to the political week as NHS workers stage a four-hour strike and a social media campaign calls for him to step down.
Solidarity to everyone having to strike today #NHSstrike#CameronMustGopic.twitter.com/JB7GFkaiY5

— UK Uncut (@UKuncut) November 24, 2014
Hundreds of thousands of health workers, including midwives, nurses, radiographers, cleaners and psychiatric staff staged their second strike in a month.
Members of 11 unions walked out for four hours from 7am in England and 8am in Northern Ireland in protest at the Coalition's controversial decision not to accept a recommended 1% wage rise for all NHS employees.
Solidarity to the NHS strikes (again) today! Nice to see #CameronMustGo trending but honestly the whole freaking SYSTEM must go.

— Space Sheep (@SheepFromSpace) November 24, 2014
Picket lines were mounted outside hospitals and ambulance centres, and the stoppage will be followed by a work to rule for the rest of the week.
I support the NHS strikes . Solidarity ! #CameronMustGo

— Maria Stewart (@mariastewart72) November 24, 2014
A new row flared after the Government said it had put forward proposals to guarantee all staff would get at least 1% this year and next, but it had been rejected.
Unions said that "simply wasn't true", pointing out it was the Coalition's decision not to accept a recommendation from the Pay Review Body (PRB) which sparked the dispute earlier this year.
Always mass strikes under a tory Govt #CameronMustGo

— LeonC (@LFC196351) November 23, 2014
Meanwhile on Twitter the top trend on Monday morning - and much of the weekend - was #CameronMustGo.
#CameronMustGo still trending! pic.twitter.com/GTPyqLXwIh

— UK Uncut (@UKuncut) November 23, 2014
8% of the UK population are disabled, yet 29% of austerity cuts have been directed at disabled people. #CameronMustGo

— Amy (@thisisamy_) November 24, 2014
The hashtag has been seized on as an opportunity to vent the public's anger at the government and list the apparent multitude of reasons why the Prime Minister should step down.
#CameronMustGo to protect the vulnerable, disabled, old and young from their neo con future hell.

— M (@mitchmusic) November 24, 2014
#CameronMustGo because every new day is a struggle for those exploited on zero hours contracts

— Frances Hinde (@FrancesHinde) November 24, 2014
He wants a low paid, zero hour, no employment rights economy. That's why #CameronMustGo

— Paul Johnson (@PaulJohnson1861) November 24, 2014
#CameronMustGo because it's about time someone wiped the smiles of their faces pic.twitter.com/OTN5jxrj1b

— Marcus Chown (@marcuschown) November 23, 2014
More than 900,000 people in the UK needed to access food banks during 2013 - 2014 Another reason why #CameronMustGopic.twitter.com/eG5jUPQ7TV

— Wake Up UK (@Shellspeare) November 23, 2014
Unions across the country also got involved.
#CameronMustGo because his government fights for bankers bonuses @OwenJones84@MattWrackhttp://t.co/HIVDq0Yn98pic.twitter.com/llfwx724WG

— North Yorks FBU (@NorthYorksFBU) November 22, 2014
And - if true - this is just astounding.
90yr old Grandma told to attend Job Centre or lose her benefits #CameronMustGohttp://t.co/pmTLusEl1e

— Dave Cocker (@CockerDave) November 24, 2014
Obviously some took the opportunity to make a joke.
The director of Titanic and Avatar's bowels are painfully bunged up #CameronMustGo

— Michael Hogan (@michaelhogan) November 23, 2014
But some tweets directed against Cameron were deemed too far. Guardian cookery writer Jack Monroe faced criticism for a tweet accusing the PM of using the memory of his dead son to further his agenda.
Because he uses stories about his dead son as misty-eyed rhetoric to legitimise selling our NHS to his friends: #CameronMustGo

— Jack Monroe (@MsJackMonroe) November 23, 2014
Ivan died aged six in 2009 after suffering from cerebral palsy and epilepsy. Cameron invoked his memory when defending his record on the NHS in a recent PMQs.
Monroe subsequently received a number of messages of abuse, some of which she retweeted.