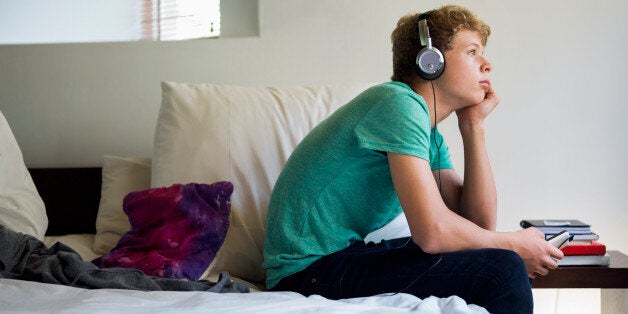 The NHS is to encourage teenagers battling depression to use apps to help fight their mental illness, the care minister has said.
Norman Lamb said allowing people to seek help over the internet or phone, and bypass GP referrals, will encourage thousands more to get treatment.
"If you're a teenager and your world revolves around digital access, we must make sure you get access to therapy online. So these programmes are being developed," Lamb told The Times.
Read More:
He added GPs were putting millions of people on antidepressants because they felt there was no alternative treatment, and insisted that had to change.
Young Minds' director of campaign Lucie Russell said: "Young people live in an online world and therefore we really do need to revolutionise services so that they are where young people are, rather than expecting young people to go to them.
"What we need is a plethora of different responses to young people who are struggling. You shouldn't do anything that says you don't need to go to your GP.
"There is a real risk. People with mental health issues are often desperate and sometimes they do need medication."
Research published in September revealed more than three quarters of young people with mental health problems had skipped classes due to mental health stigma, with half choosing not to tell anyone at school or college about their mental health problems.
A previous report by Student Minds warned youths with eating disorders are missing up to five years of university, while many see their condition deteriorate as they are being failed by the NHS.
Last year, the NHS admitted failing depressed student Lauren Smith, who committed suicide when she was just 18 years old. Kent and Medway NHS Trust admitted it could have done more to manage Lauren's transfer from her GP to her new doctor when she moved to university.
It the inquest, Lauren's mother Laura warned there is a lack of support for teenagers suffering from mental health issues who move to university and they are at risk of "slipping through the cracks".
Popular in the Community