Steve Backshall has admitted he would have chosen to dance with Anton Du Beke over Ola Jordan on 'Strictly Come Dancing' if he'd had a choice.
Steve made the remarks after being voted off this weekend's 'Strictly' and comes just weeks he reportedly complained that Ola had been 'rude and impatient' with him during rehearsals for the BBC dance show, something he has since denied.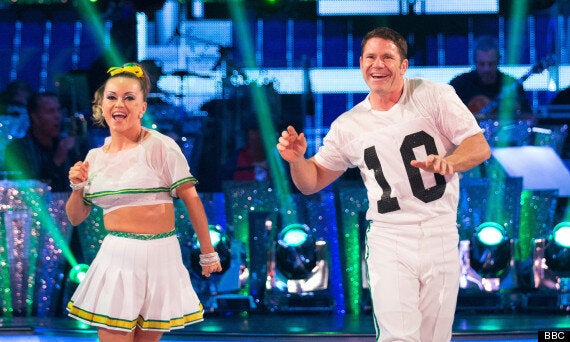 Steve Backshall and Ola Jordan
But despite clashing with Ola, the 41-year-old insisted they had put their differences aside.
"You go through so much together as a couple and I know it's only dancing and only an entertainment show, but you genuinely put in so much work and so many hours," he explained.
"You don't want people thinking that it was absolute hell – that would be awful.
"My first impression was just to kind of rise above it and not say anything but actually, eventually, you just want to say 'listen, it's all cool'."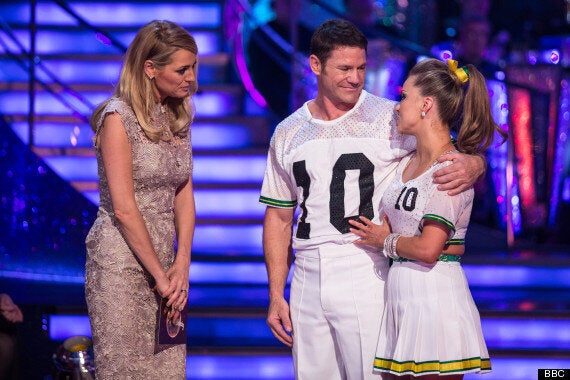 Steve lost out to Sunetra Sarker in this weekend's 'Strictly' dance-off
And the adventurer also revealed that he wouldn't miss dancing - because he found it scarier than anything he'd ever encountered on his wildlife action show, 'Deadly 60'.
I don't think I will get withdrawal symptoms, my passion is wildlife, the outdoors and adventure.
"The dancing was more frightening if I'm honest, it was so out of my comfort zone. I'd only been doing it for two months and I'm still not very good at it.
"I'm looking forward to going back to river kayaking. I'll be out climbing, I'll be going bird watching because that's who I am and that's what I've always done."
Robin Windsor, who had been forced to bow out of this year's series after sustaining an injury, made a brief 'Strictly' comeback for a 'Cops and Robbers'-style routine, where he was paired up with Aljaž Skorjanec, while the female dancers were also paired together.
Related