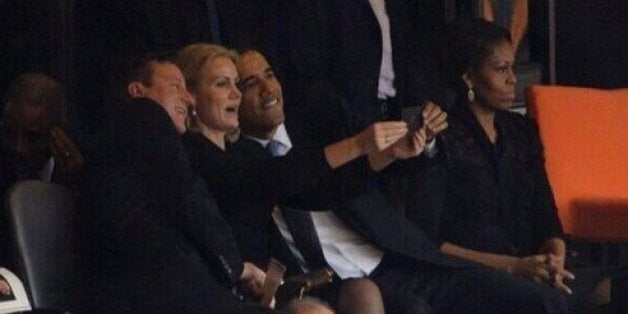 It is one of the most famous selfies ever taken. Last year, during the memorial service to Nelson Mandela, president Obama and David Cameron posed for a picture with the prime minister of Denmark, Helle Thorning-Schmidt.
However it turns out Thorning-Schmidt was actually hoping to snap a picture of just her and Obama. In an interview with The Huffington Post UK, Stephen Kinnock, the Danish prime minister's husband, reveals that Cameron was only in it because he managed to "muscle himself in".
The claim is rather at odds with what Cameron told parliament last December. The prime minister claimed he had been asked to lean in for the photo. "When a member of the Kinnock family asked me for a photograph, I thought it was only polite to say yes," he told MPs.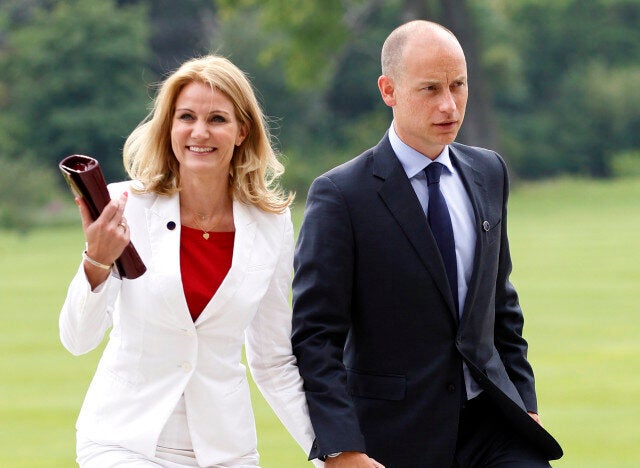 Stephen Kinnock with his wife, Danish prime minister Helle Thorning-Schmidt
As well as being Thorning-Schmidt's husband, Stephen Kinnock is the son of former Labour leader Neil Kinnock. He is standing as the Labour parliamentary candidate in Aberavon at the general election.
He told HuffPost: "Yeah well, for me, the most striking thing about the selfie was our prime minister muscling in on the left.
"She was sitting and chatting with Obama, then the selfie idea somehow emerged, and then suddenly Cameron appeared in shot and managed to muscle himself in on the picture."
Knnock is one of the select few to have actually seen the famous, or infamous, selfie. Thorning-Schmidt, he said will one day "later down the track" release it for public consumption.
In the full interview with Mehdi Hasan, Stephen Kinnock speaks about growing up as the son of a political leader, on why Labour must not be seen to be "hectoring business", and imagines what went through Ed Miliband's head when he ate that bacon sandwich.