Activist Russell Brand clashed with a Channel 4 News interviewer on Monday when the journalist asked him about the price of his own house.
Tenants in the New Era estate in Hoxton, which was originally built as affordable housing for workers, say they could face homelessness after US investment firm Westbrook Partners bought it out.
TOP STORIES:
Speaking to Brand outside Downing Street, the interviewer suggested that part of the housing problem is the super-rich buying property in London, asking, "how much did you pay for your place?"
"It's rented," shot back Brand, before telling the reporter, "I'm not here to talk about my rent, mate."
The pair then sparred for 30 seconds, before Garrett jumped in, angrily telling the broadcaster, "At least Russell Brand is standing up regardless of how big his house is… David Cameron isn't prepared to come out of his big house and help us, but Russell Brand has."
Brand ended the interview by telling the reporter: "Snides like you undermine it… you're a snide."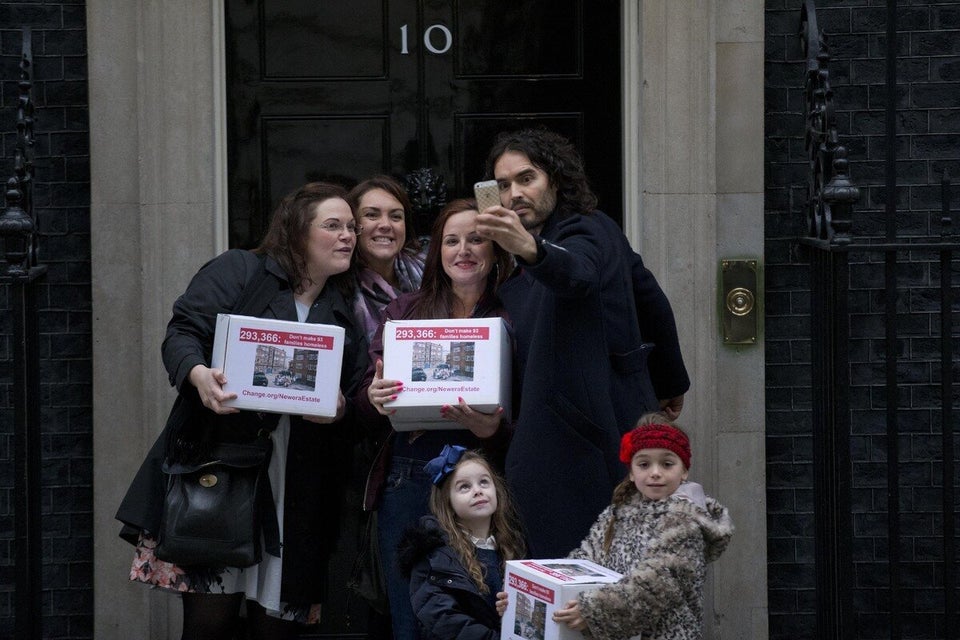 Russell Brand makes it to Downing Street