First up, is a sneaky peek of the newly married actor in a brief video clip (above), which sees him playing a wedding guest and chatting with Rose and The Countess of Grantham.
The first official photos of the 53-year-old star's appearance have also appeared, which see him posing with Hugh Bonneville (Robert Crawley) on set.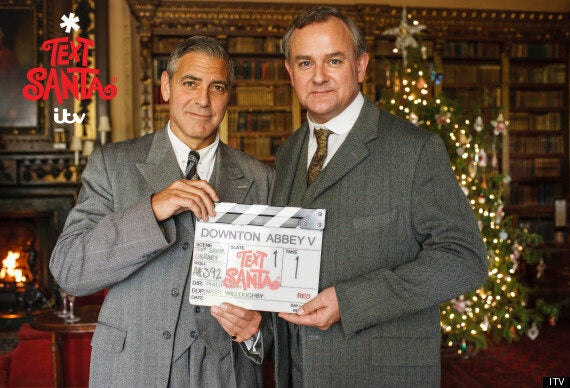 George Clooney on set with Hugh Bonneville
The official synopsis for the episode reads: 'It's Christmas at Downton and Lord Robert Crawley (Hugh Bonneville) seems to be facing financial ruin once again. He's beginning to wonder if his family may be better off without him but divine intervention in the form of a very special heavenly body gives him a view of what life would really be like without his guiding spirit.'
When George filmed the scenes earlier this year, many of the show's female stars were reportedly queuing up to have the picture taken with the star.
Laura Carmichael, who plays Lady Edith Crawley, said: "It was amazing. We didn't know if it would actually happen until he turned up.
"We were filming and then heard, 'He's here! He's here! He's arrived!'"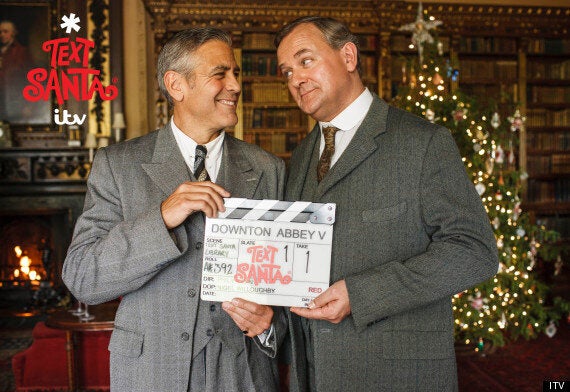 "There is a very brilliant moment with Maggie and George - and I don't know if I want to give away any more than that really - but Maggie does a very comedy fall," she said.
"George plants a kiss and Maggie ends up on the floor, it's wonderful. He was hilarious."
The full 'Downton Abbey' Text Santa sketch airs on ITV on 19 December.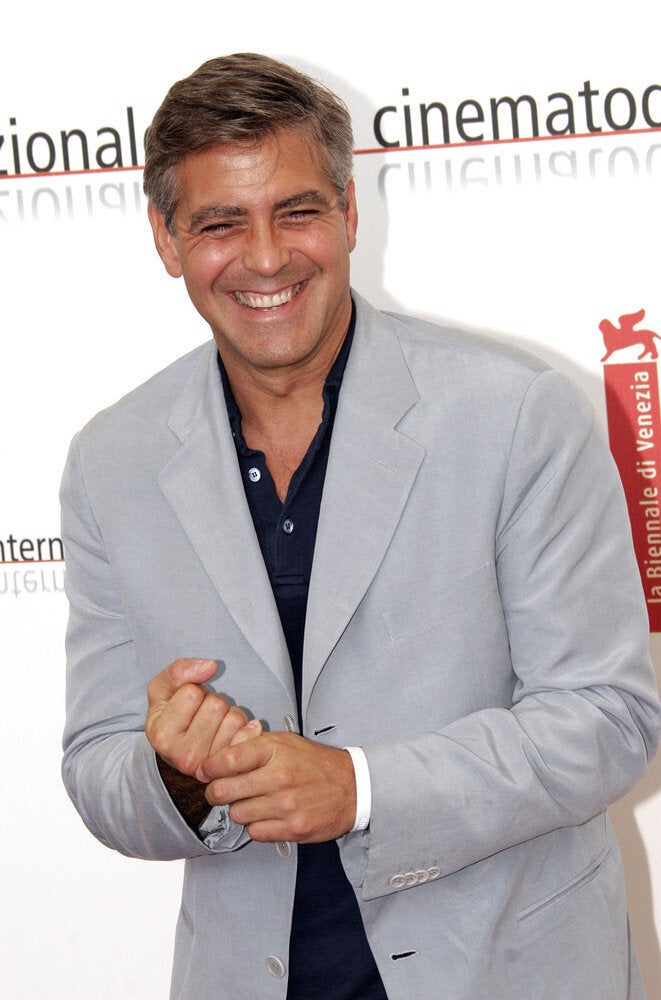 George Clooney through the years