Orlando Bloom pulled his very best errr-what-the-heck-do-you-think-you're-doing? face when his co-star Evangeline Lilly grabbed his hand at the 'Hobbit: The Battle Of The Five Armies' world premiere in London on Monday night.
Awkward.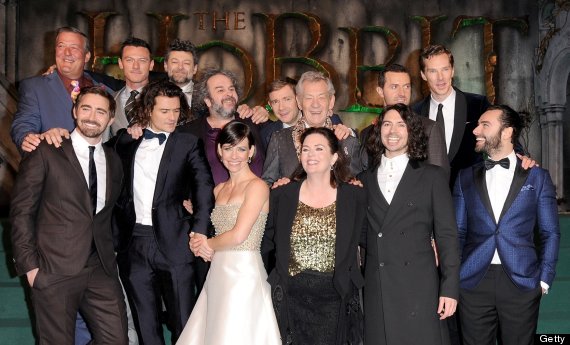 The cast of 'The Hobbit: The Battle Of The Five Armies'
We're sure everything is fine and dandy between the pair, but Orlando might want to work on his body language for the next red green carpet event.
Joining Orlando and Lilly at the premiere - which was streamed live to more than 160 countries - were their co-stars Martin Freeman, Sir Ian McKellan, Stephen Fry and Luke Evans.
Benedict Cumberbatch, who plays Smaug, generated some of the loudest screams of the evening, and was joined by his fiancée Sophie Hunter at the event in London's Leicester Square, but chose to walk down the green carpet separately.
The film is the final instalment of director Sir Peter Jackson's 'The Hobbit' trilogy.
Sir Peter only finished editing the movie a week ago, and said saying goodbye to the cast 'was like this agonising long torture over 10 weeks'.
The director told the huge crowd: "We hope you enjoy this film. We make it for you, for the fans and the people who enjoy these movies so I hope you like this one."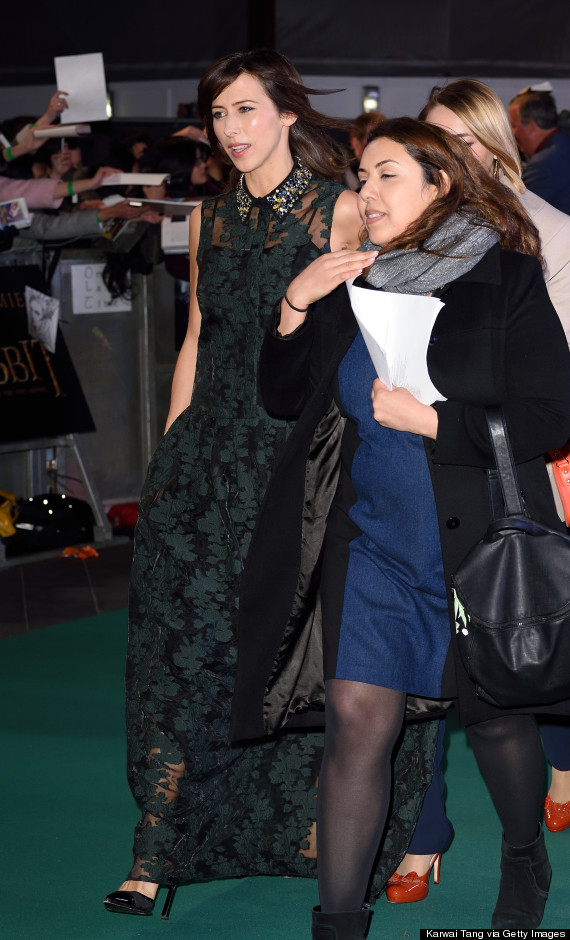 Benedict Cumberbatch's fiancée Sophie Hunter walked the green carpet separately to her husband-to-be
Martin Freeman added: "The reason I'm not sad is because we are handing it over to the audience and sharing it with you. You're the best fans in the world - you're loyal and mad - so thank you so much."
The culmination of the three films is released in cinemas in the UK on Friday 12 December.
LIKE US ON FACEBOOK | FOLLOW US ON TWITTER