The tabloid alleged that Brand, a part-time political activist, was involved in tax dodging due to possible implicit dealings by his landlord.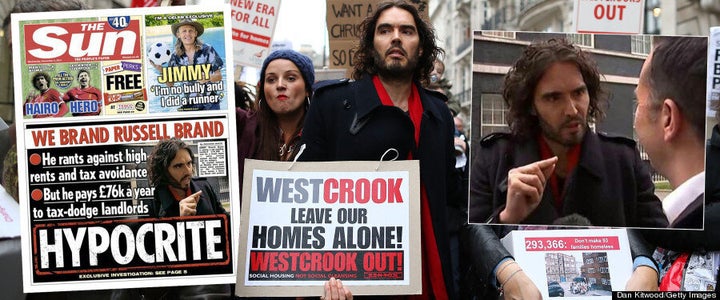 This flawless logic prompted a hashtag trend which points out exactly how ridiculous this whole thing is.
And Twitter jumped on it, brightening up the dreary mid-week bump with a bit of feisty Sun-bashing.
Covering everything from taxes to healthcare, this could be the next #CameronMustGo.
They even started looking into world affairs, like disease, water shortages and Bob Geldof.
Popular in the Community