The prime minister is still in Twitter's bad books.
The anti-Cameron hashtag #CameronMustGo, calling for him to resign, has been trending for ten days, and has now overtaken a hashtag that helped power calls for Scottish independence during the referendum, according to new analysis.
The hashtag calling for the Prime Minster's removal has been used 830,854 times on Twitter since it first appeared.
That's more than #VoteYes, one of the main hashtags for the pro-Scottish independence 'Yes' campaign, had in the crucial referendum month of September when campaigners were at their most vocal.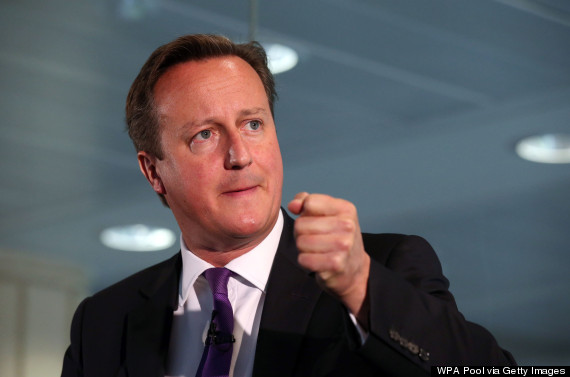 Cameron: Must he go?
#VoteYes generated 720,800 mentions on Twitter, suggesting anti-Cameron feeling is stronger than the pro-independence feeling of a whole country, according to social media company We Are Social.
The most retweeted tweet was from Jon Swindon, the Labour supporter who created the hashtag.
He was outraged by the trail of two RBS bankers who were accused of £3 million property fraud but escaped jail time because the judge felt they had been "embarrassed" enough but he incident, something Swindon implied was reflective of Cameron's attitude towards rich criminals.
If this doesn't make people angry I don't know what will. One rule for them. #CameronMustGo pic.twitter.com/ldFEp7FjQg

— Jon Swindon (@jon_swindon) November 30, 2014
MORE:

Cameron Faces NHS Strikes And Calls To Resign
The second most-retweeted using the hashtag is from Moaid Moahjoub, the Public Relations Director of Saudi princess Jawahar bin Abdullah. He appears to be based in San Francisco and tweeted the simple line "Vote to change #CameronMustGo".
Vote to change #CameronMustGo

— السفير #مؤيد_محجوب (@moaidmahjoub) November 23, 2014
The third most retweeted post was from Twitter user @coolvibes77, a criminal barrister who tweeted a quote from Salma Yaqoob, the former leader of the Respect party who attacked Tory Iain Duncan Smith over his approach to austerity.
This picture keeps getting removed RT RT RT RT RT RT RT RT RT RT RT pic.twitter.com/bmFaUIk7sL" #IDS + #CameronMustGo"

— cool vibes (@coolvibes77) November 24, 2014
But Dave might not need to start packing his bags ready to move out of Downing Street just yet. The prominent Scottish Yes campaign may have attracted more attention then its rival No campaign in the run-up to the Scottish vote, but it still ended up losing the referendum by 45% to 55%.
This shows momentum behind a hashtag doesn't always translate into voting intentions, stresses Lauren Underwood, communications director at We Are Social.
"A catchy hashtag given the right push by press or influencers can capture public mood and spread quickly," she told The Huffington Post UK. "It's clear from the reaction on social media reaction that a lot of people are disillusioned with the Government and want change.
"However, the popularity of #Cameronmustgo doesn't mean the end for the Prime Minister. In the Scottish Referendum, the Yes vote by far outstripped the No campaign when it came to popularity on social. Given the end result, this proves that a Twitter trend doesn't necessarily reflect the ballot box."