The BBC has launched an unprecedented counter-attack against two highly critical editorials in The Sun - in the latest in a series of spats between the two media giants.
The corporation published point by point responses to The Sun's articles, which ran on Tuesday and Wednesday. The first hitting out at the "staggering pay deals" of BBC executives - a favourite topic in tabloid coverage of the broadcaster - and the second claiming output was tainted by "left-wing prejudices of (a) Guardian-reading elite".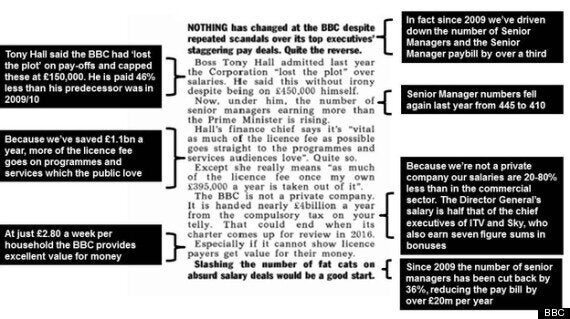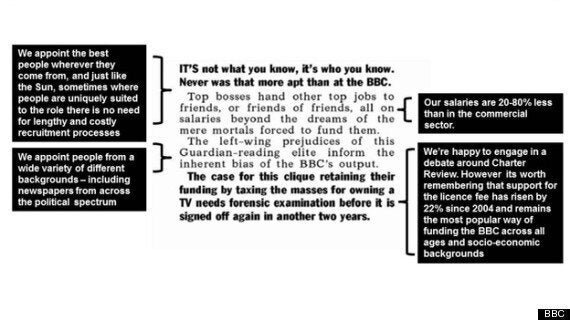 The Sun's editorials, as annotated by the BBC
Titled 'The Facts Behind The Sun's Editorials', the BBC response said the cost of its senior managers had fallen dramatically and it recruited from "a wide variety of backgrounds, including newspapers from across the political spectrum".
The BBC press office tweeted the rebuttals by saying The Sun had "shown a lot of interest in the BBC recently - here's what we think".
Amol Rajan, Editor of The Independent, claimed a "very senior BBC figure" told him this.
News UK, The Sun's parent company, had not responded to requests for comment on this claim as this story went live.
Media insiders on Twitter acknowledged how unusual the BBC's response to of The Sun was and praised it.
The show's editor Robbie Gibb protested, saying the branded laptops were "pieces of printed paper stuck on the lid, as the press office explained to you".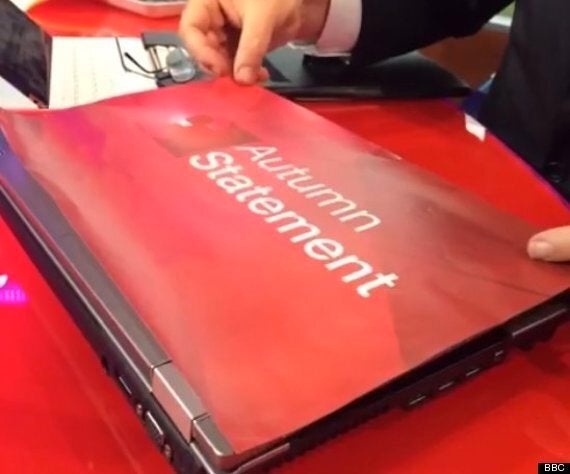 Andrew Neil 'brands' his laptop
The BBC said: "It is not clear how these facts might make Mr Brand guilty of hypocrisy."