Susanna and Ben Shephard were interviewing 'I'm A Celebrity' contestant Carl Fogarty's wife, Michaela about Jimmy, when he creeped into the background wearing the tiniest pair of swimming trunks we'd ever care to imagine him in... much to her surprise.
He quickly wished viewers a "lovely day", before strutting off back into the swimming pool.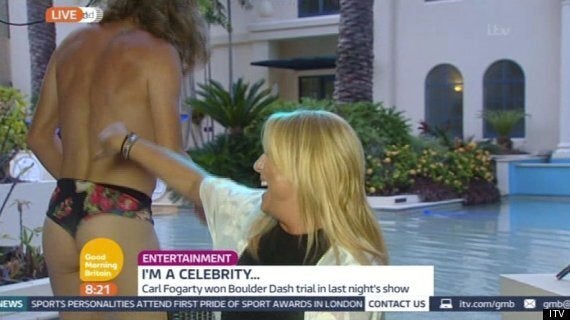 Jimmy Bullard's bum makes its breakfast TV debut
After Jimmy had put the nation off their cornflakes with his surprisingly tanned bottom, Michaela joked: "As you can see… that man is just as nutty as he is when you saw him in the jungle!"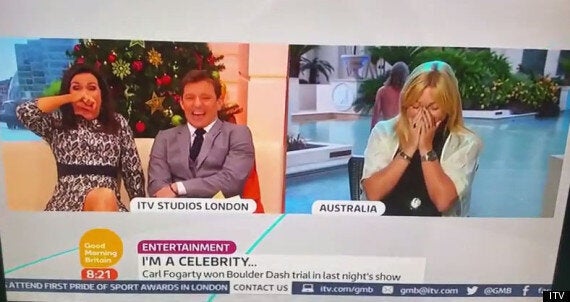 Susanna is left speechless by the sight of Jimmy by the pool
When Susanna and Ben joked that he could return for the rest of the interview, she said: "No I don't think anybody needs to see that twice!"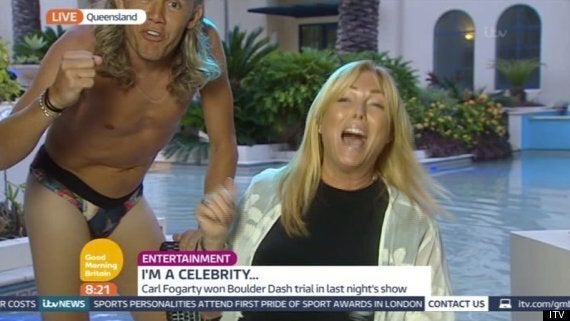 However, his popularity plummeted following a row with Jake Quickenden, where some viewers accused his "banter" of crossing the line into "bullying" territory.