The concept of the stylus as artist's tool is nothing new. From intricate fantasy art to accurate photorealism, the digital pen has long been capable of producing work of a mind-blowing standard – when used in conjunction with a graphics tablet hooked up to a desktop computer.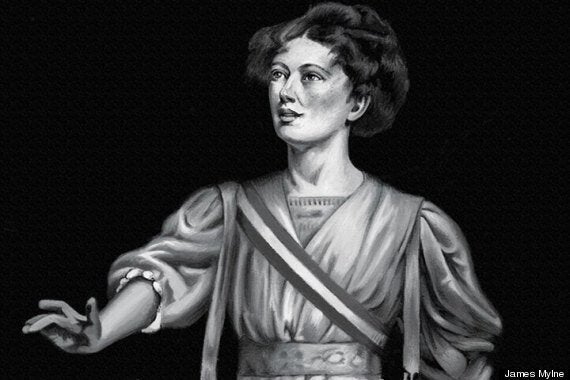 But thanks to the latest technologies, the stylus has been freed from the shackles of the desk and is embarking on a beautiful new relationship with the touch-screen tablet – mobilising the digital artist and giving the casual doodler a convenient new platform on which to experiment.
This happy union is a draftsman's dream. Or at least that's what Microsoft believed when they launched their Surface Pro 3. So confident were they in the stylus's capabilities, they gave the device to world-renowned ballpoint pen artist James Mylne, and challenged him to recreate a number of portraits from the National Portrait Gallery for the UK product launch.
"After years of creating art with a ballpoint pen on paper, it's remarkable how quickly I was able to adapt my working style to the Surface Pro 3," he explained.
"The Pen has many levels of pressure sensitivity, which enabled me to create smooth, precise lines and capture the depth and spirit of each painting."
And while there are many other gadgets with strong pen and drawing performance, it's hard to ignore: drawing on tablets is suddenly awesome. The one question is... why?
So, what is the technology driving this seamless transition?
Heralding a new breed of stylus, the ergonomically designed Surface Pro 3 Pen boasts lightning reaction times and 256 levels of pressure sensitivity. That coupled with a tablet that's thinner than some smartphones (and boasts the latest palm-blocking technology) and you have a drawing experience that's uncannily authentic.
The results, as shown in this time-lapse video, speak for themselves. But more than just the accuracy of the stylus input, Mylne also eulogised the convenience of drawing on a hybrid-tablet.
In an interview with D&AD, he said: "You can sit on a train, and split your screen with a video on one side whilst drawing onto a digital canvas on the other side. So I can imagine the use for art students for example," he added.
"Also the USB port means you can immediately download photos from your camera, open and edit them in Photoshop, then throw them into an animation or video or whatever.
"For instance I was capturing the drawings I was creating on it with screen recording software, then it would render them all on the same device while I was researching something else. So it's powerful and this could be done anywhere as it's very light and thin."
Whether the tablet will ever replace the paper sketchbook is questionable. But software developers are scrambling to adapt their drawing packages to ride the crest of this growing wave.
The new Adobe Illustrator 'Touch Workspace', designed for Windows 8 tablets, enables drawing and editing to be done with a pressure sensitive pen and multi-touch gestures.
Its groundbreaking curvature tool makes drawing easy, intuitive and precise. To create curved lines, you simply click once with the tool to place points and see the curve flex around them dynamically, with no more switching between tools to create paths or faffing with anchor points and handles.
But while the stylus and touch tablet may have reached new heights where drafstmanship is concerned, it's been a slow and bumpy road to get here. Here are just a few of the prototype devices that paved the way...
Related