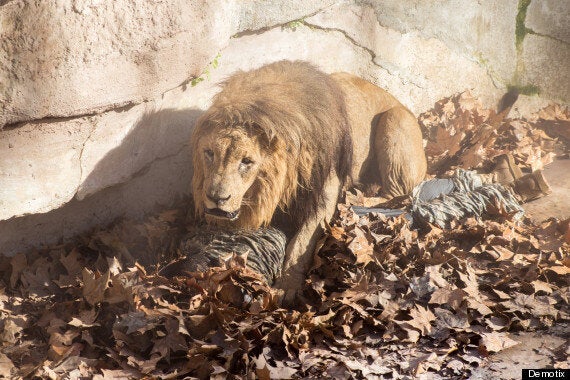 The lions were apparently just playing with him
Police and firefighters used hoses to ward off the lions but it took around 30 minutes to rescue the 45-year-old who was covered in scratches and bite marks.
He was taken to hospital with serious injuries but they are not thought to be life-threatening.
The entire incident happened in front of horrified tourists.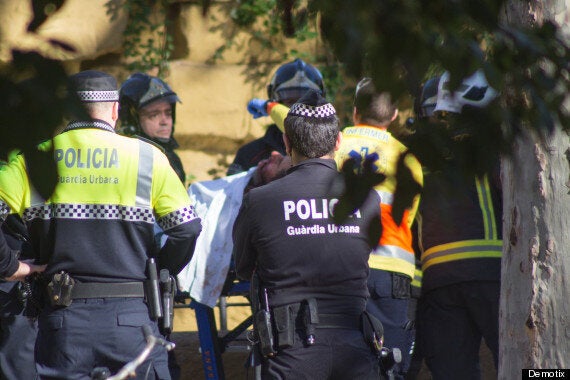 The man is stretchered away
He has been named locally as Justo Jose MP and has a reputation for demonstrating around the city covered in Swastikas.
He was arrested in November at an anti-abortion protest. Quite what he hoped to achieve in a lion enclosure remains unclear.
Ignasi Armengol, director of Barcelona Municipal Services said: "The intention was not to kill him, they were just trying to play with him."