Pixar bosses have revealed plot details for the long-awaited 'Finding Nemo' sequel, 'Finding Dory'.
The movie isn't due for release until mid-2016, but Pixar president Jim Morris couldn't resist revealing a few snippets of details about the film's plot.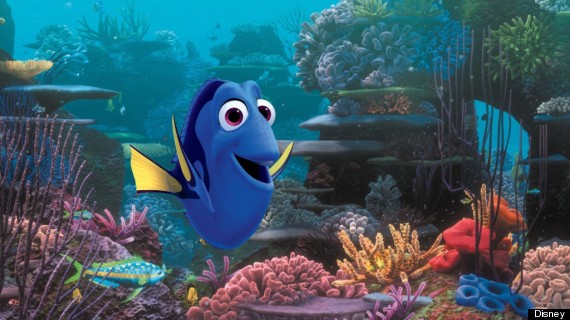 Dory
Collider reports that Jim has stated that 'Finding Dory' is set just six months after the original film, and Dory, voiced by Ellen Degeneres, now lives in the reef as the clown fish.
When she accompanies Nemo on a school trip to see the manta rays migrate home, she begins to feel homesick and upset by the fact she has no idea where she came from.
Jim added: "The movie will be mostly set at the California Marine Biology Institute, a huge complex of sea life rehabilitation and aquarium, where Dory was born and raised.
"We will get to meet new characters, like an octopus, sea lions, a beluga whale, among others."
It's been a long wait for fans of 'Finding Nemo', and the latest film has been delayed on a number of occasions.
'Finding Nemo' was released in 2003 and took £610 million worldwide.
The movie was the first Pixar production to win the Academy Award for best animated feature after the category was added in 2001. Pixar films have gone on to dominate the event, winning the Oscar seven years out of 12.
LIKE US ON FACEBOOK | FOLLOW US ON TWITTER