A man has died following a pile-up involving four lorries on the M25 motorway.
The man, believed to have been a 39-year-old from Leicester, was pronounced dead at the scene of the crash between junctions 25 and 27 in Essex, which happened at about 1.50am today.
Police said four other people were taken to hospital but their injuries are not believed to be serious. A Peugeot car was also involved in the collision.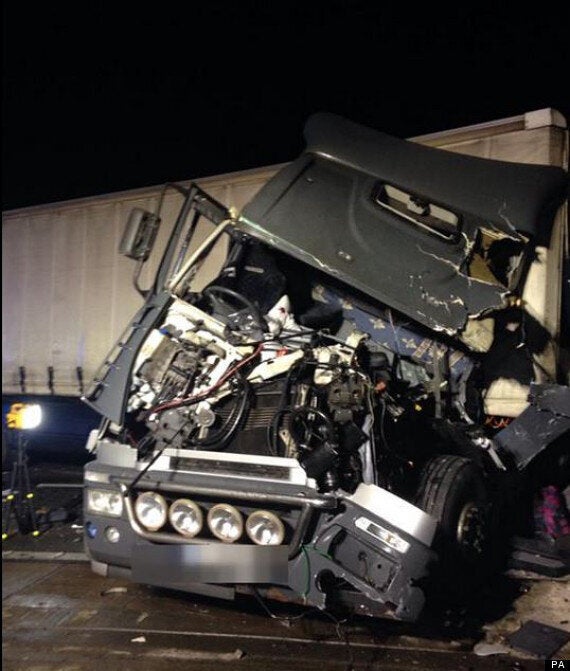 "There is debris across both sides of the M25 and the motorway will be closed for the foreseeable future, while we deal with this collision and begin our investigations to establish what has happened.
"Nothing will be moving around this portion of the M25 for some considerable time, and the morning rush hour is likely to be affected."
An Essex Police spokesman said: "The M25 currently remains shut between junctions 25 and 27 while clean-up and repair work continue. Police have now released the scene to the Highways Agency."
TOP STORIES:
It is thought the road will remain closed until at least 3pm today.
There are also currently delays of about one and a half hours on the M1 southbound between junctions 20 and 18.
This is due to resurfacing works after a lorry carrying cheese caught fire.