A Labour councilor best known for posting a near constant stream of revealing selfies is now cashing in on the craze by selling signed pictures on eBay.
Karen Danczuk, who is married to Rochdale MP Simon Danczuk, has seen her Twitter following explode in the past year thanks to her largely pictorial updates.
The 31-year-old is now offering signed selfies on eBay for £10 each – and each one is "sprayed with my favourite perfume!" her advert reads.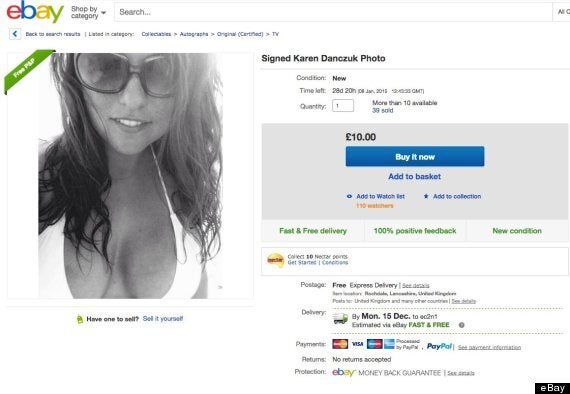 The newspaper adds she decided on the scheme in order to cope with demand after first offering free photos to buyers of her old clothes, following a clear-out after she lost weight.
She told the tabloid she had already received around 900 requests.
It's not known if Danczuk intends to donate the proceeds of her selfies to any particular cause and at time of publication she had not responded to our request for comment.
The mother-of-two announced the business venture on to her 25,000 Twitter followers, asking: "Want a signed & scented photo of me?? Here's how…" with a link to her eBay page.
She followed it up by retweeting a plug from talk show host Jeremy Vine and a screengrab from the (mysteriously now defunct) Karen Danczuk Fan Club, featuring a close-up of her breasts.
The same piece highlights a tweet by her husband, who asked: "Here's a question, someone's kindly set up a twitter fan club supporting my lovely wife – should I follow?!"
Danczuk later tweeted: "Well someone's made the news? Shocked by the response of my signed postcard lol. I'm a business woman, it's what we do, ask Michelle Mone."
Danczuk was given a tongue lashing by Janet Street-Porter during an appearance on Loose Women in October.
Street-Porter accused Danczuk of being a bad role model for sex abuse victims and neglecting her responsibilities as a politician.
The criticism followed the jailing of nine men from Rochdale and Oldham who ran a child sex exploitation ring and were found guilty of offences including rape and conspiracy to engage in sexual activity with a child.
Street-Porter said: "You're a councillor in Rochdale and Rochdale has reached the headlines in a very unfortunate way firstly because of the allegations of child sex abuse and secondly in 2012 nine men went to prison for having sex with under age girls that they had groomed.
"The young women of Rochdale look to you to be a role model and I think you carry a responsibility as a female politician."
Danczuk replied: "I don't think you can blame the whole sex grooming scandal on me.
"I think we have to lose the argument that if you have a short top or skirt on that you are a target.
"The people of Rochdale are very proud of me at the moment and they are so excited that I am sat here today."
Danczuk's selfie habit has also been criticized for detracting from her husband's bids to become and increasingly more credible backbencher to his party.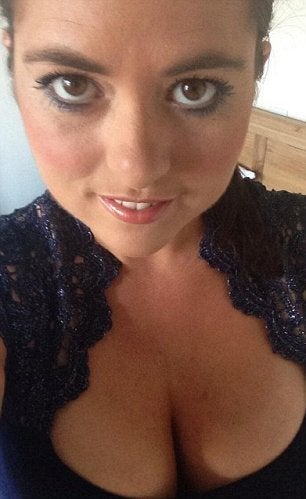 Karen Danczuk