Ukip chairman Neil Whitear is worried.
He's worried that the word 'Christmas' is deliberately not being used.
#UKIP Why does the media constantly refer to Christmas as the 'festive' or 'holiday' season? Are they afraid of using the word 'Christmas?'

— Neil Whitear UKIP (@NeilWhitear) December 13, 2014
See?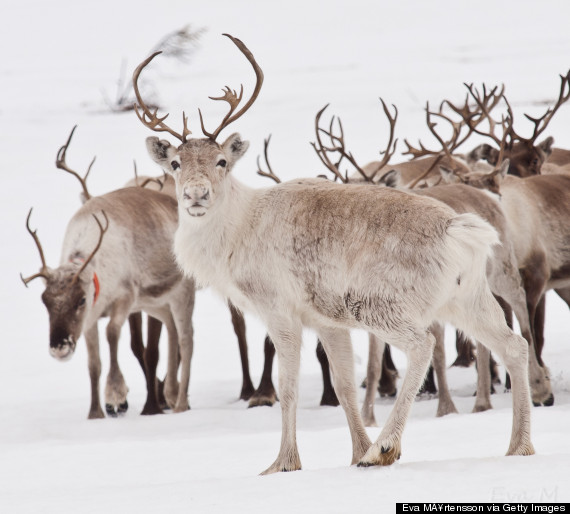 A group of Arctic immigrants
Proving that Ukip can find a conspiracy in practically anything, the chairman of their Horsham branch appears to think that fear of... something is gagging the UK media.
Perhaps someone should explain to him that the terms 'festive season' and 'holiday season' were around long before xenophobia fuelled by the old chestnut of 'political correctness gone mad'.
@NeilWhitear Perhaps because Christmas is the festive or holiday season? Just a thought.

— MartynWaites (@MartynWaites) December 13, 2014
Oh, thanks Martyn.
In fact there's a multitude of reasons.
@NeilWhitear Because it's not Christmas, it's Advent. Christmas doesn't start til 25th and we also have New Year. Festive is more convenient

— Darren Jalland ن (@larbertred) December 13, 2014
@NeilWhitear because there are non-denominational celebrations and other religions, and you are also incorrect. Happy Hanukkah for Tuesday.

— Paula Jones (@PaulaGreenJones) December 13, 2014
(h/t Exposing UKIP)