Footballer Joey Barton has attacked the BBC in a Twitter tirade for choosing 'tax exile' Lewis Hamilton as its Sports Personality of the Year.
Can't believe they gave SPOTY to Hamilton. 1. Formula 1 is the most boring sport ever. 2. He brought a dog with him. 3. He's a tax exile.

— Joseph Barton (@Joey7Barton) December 15, 2014
The midfielder, who has been convicted twice on charges of violence, blasted the BBC for giving the award to Hamilton.
The British F1 champion has been under scrutiny for alleged tax avoidance after moving to Monaco in 2012.
Barton argued that the questions about Hamilton's tax situation should exempt him from the competition, due to the BBC being funded by UK taxpayers - despite the fact that the driver won the popular vote.
Tax exile's should be exempt from winning trophies paid and voted for by the tax/licence payer.

— Joseph Barton (@Joey7Barton) December 15, 2014
The Mercedes driver told The Sunday Times' Style Magazine: "What people don't realise is that I pay tax here, but I don't earn all my money here.
"I race in 19 different countries, so I earn my money in 20 different places and I pay tax in several different places, and I pay a lot here as well."
He should never have won. He is a terrible role model to any Britain. What precedent does that set. Bad day in our history.

— Joseph Barton (@Joey7Barton) December 15, 2014
Barton was also displeased because Hamilton took his dog to the award ceremony, and F1 is "the most boring sport ever".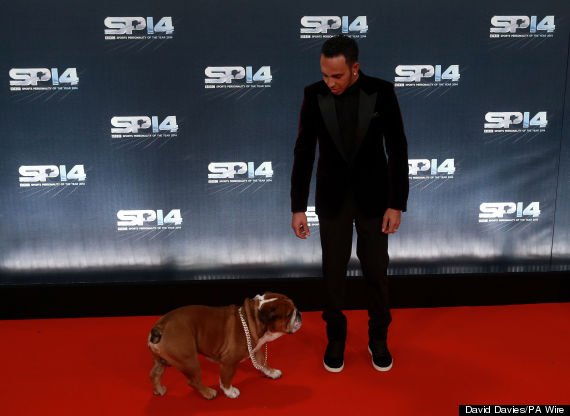 READ MORE: