Russia's economy is plunging further into chaos, with its currency slipping to new lows and its central bank warning that more measures will be needed to turn things around after an emergency interest rate hike to 17%.
Tensions over the Ukraine crisis and Russia's annexation of Crimea - resulting in Western economic sanctions - have clearly started to hurt as the currency fell to nearly 80 roubles to the US dollar.
However, this has not stopped Russians naming their president, Vladimir Putin, as their political "Person of The Year", with nearly seven out of ten of those surveyed backing him, giving him the title for the 15th year running.
Polling 1,600 people in 43 regions, Russia's Public Opinion Foundation (FOM) found that Russians saw the crisis in Ukraine, their country's annexation of Crimea and the Winter Olympics in Sochi as the events of the year.
To mark Putin topping the polls yet again, here are 15 photos of the Russian premier that show how he may continue to have such an appeal.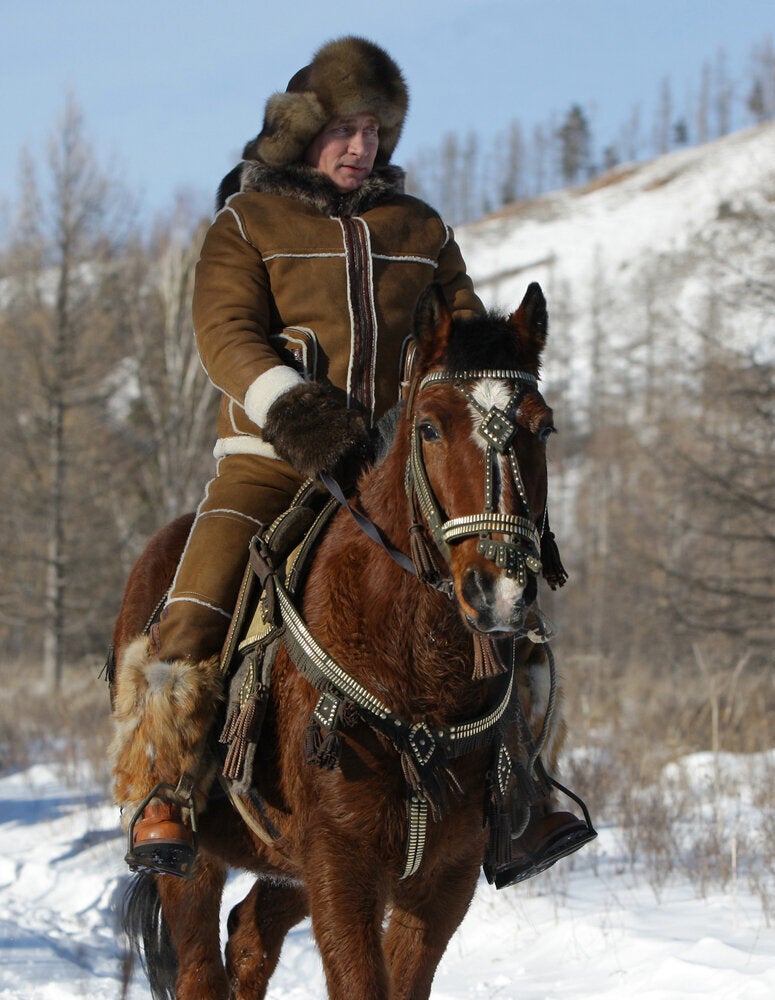 Putin's 15 Person Of The Year-Ish Moments