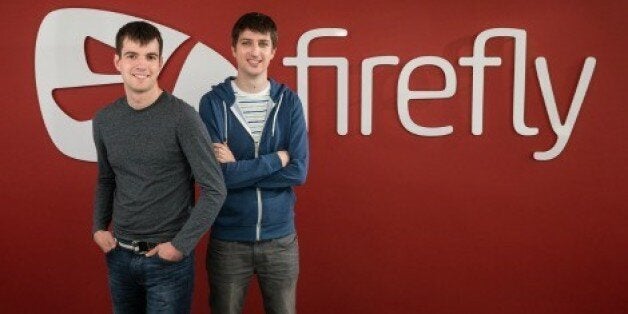 Joe Mathewson and Simon Hay had their business idea when they were still at studying for their GCSEs, working out a way to access their homework handouts online, which caught the attention of their teachers.
After working over the summer holidays on their prototype, the pair secured funding from their school and drew other schools' interest.
Now 15 years later, the pair's business - Firefly - is working with hundreds of schools across Britain and is doubling its revenue year-on-year.
HuffPostUK caught up with Simon, one of Firefly's co-founders, to find out how they have got so far.
So Simon, what's the idea behind your business?
My co-founder Joe and I wrote the first version of Firefly together as 14-year-old school friends. We were frustrated that the Internet was making it easy to access a world of information from anywhere – except for information we needed about school.
We'd been tinkering with old computers and learning to code and thought we could make it easier for teachers who weren't computer experts to create and share things online – whether that was sharing teaching resources with each other, homework with us or news with our parents.
So the business was really born out of our own frustration. We hoped it would make our own learning easier but we never imagined it would become a serious business.
How did you get it off the ground?
The first version of Firefly was hosted on a computer we'd built from spare parts in the school physics lab. Our teachers were initially nervous about trusting software written by students, but later they would pluck us out of lessons so we could answer questions or develop it further.
We gained interest and encouragement from more and more teachers and by the time we went to university the whole school was reliant on the system we'd designed.
We kept working on it in throughout university, I then went on to do a PhD in Computer Science and worked for an investment bank, all the while developing Firefly in the evenings and at weekends.
It started to spread through word of mouth, and soon we had a few dozens schools using it, so Joe and I quit our jobs in the City to grow the business full time.
What did you learn along the way?
We were very lucky that we could take the time to get the product right by working closely with a small number of clients before we left our day jobs; it's meant we haven't had to take any external funding, so we could concentrate on our mission and do things our way.
One of the lessons we learned early on was that, as a small business, you have to stay focused - the way you make clients happy is by doing a small number of things really well, rather than over-reaching and falling short.
How's the business doing now?
Since the beginning, we've been doubling all our numbers year-on-year: clients, revenue and staff. We're working with several hundred schools now, across the UK and abroad too - especially in Asia and the Middle East.
To begin with, most of our clients were independent schools, such as Eton College, but now the biggest take-up is amongst state schools as procurement changes have meant schools can now make their own decisions about which suppliers they'd like to use.
It's really satisfying to see the business grow like this, though it means every year there's a new set of challenges!
Who, or what are your entrepreneurial inspirations?
I admire Jason Fried, one of the co-founders of Basecamp – an early pioneer of the software-as-a-service model. He argues that companies should be opinionated and isn't afraid to buck the trend himself about the veneration of funding and the workaholic culture. We agree that good execution is every bit as important as good ideas.
What are your ambitions in the future for the business? And personally?
We're in it for the long haul. I think all of us at Firefly are here because we feel we can have a real impact on educational outcomes. We're proud of all the students and teachers we're helping already, and we want to keep up the rapid growth so we can help lots more.
After nearly 15 years of refining our product and offering in the UK, we've got plans to open our first office overseas, as part of our ambition to become a global company.
We never do things for the sake of it, so we wouldn't expand globally if we didn't feel we were ready.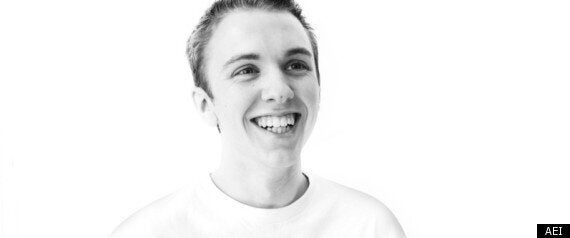 Young Entrepreneurs Who Make You Feel Ashamed
Popular in the Community