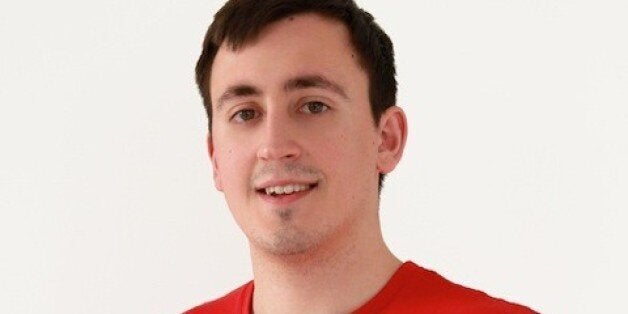 Michael Venn, 22, started out as a young entrepreneur at the age of 12, when he reared chickens in Zambia and sold their eggs to local shops and restaurants.
He was rather good at this, going on to rear 2,500 chickens in five years and supplying big grocery stories with premium free-range eggs. But now, after leaving school and moving to London, he has been blazing a trail with a string of tech start-ups.
After setting up a series of games and apps like "Piggy Bounce" and "Santa Bounce", Venn rounded up some developers to work on the social media app "Tagstr", which allows you to organise photos by hashtag.
HuffPostUK caught up with the young entrepreneur to find out about his business journey.
So Michael, what's the idea behind Tagstr?
My ambition when I first dreamt up the concept of Tagstr was to change the way things are shared online. I wanted to provide a social space for people to share experiences, interests and passions – not ego.
You usually need to be 'socially connected' to build media together everywhere else, but on Tagstr you don't have to be friends or follow people to see their content. Connections are made based on the topics that interest you, allowing you to collaborate with people you have never met.
You can discover the world through high-quality photo, video and audio files, categorised by #tags, collating it all in one place.
How did you get it off the ground?
Having previously worked on a couple of businesses, I would say with Tagstr I just completely devoted myself to it full time - I saw it grow from myself to a team of 10 people quite quickly as a result.
I learnt a lot from this rapid change and growth. I suddenly had to deal with my own team and employees instead of working on my own and dealing with contractors.
My working day became different, I had to take on more responsibility, I had to pitch to investors it was a massive learning curve as I had never dealt with anything of this size and magnitude before.
What were your first steps like in business as a young entrepreneur?
I experienced my first taste as an "entrepreneur" when I was just 12 years old, when I started a chicken farm in Zambia. This consisted of buying day-old chicks, rearing them and then selling their eggs. This grew from just 100 hens in a backyard shed to 2,500 hens in three specially built houses, where I ended up supplying grocery stores and restaurants with free range eggs.
In addition to this, when I was 16 I started a mobile DJ business. This consisted of a club-spec sound system, including turntables and a full light/laser show. With this I quickly became the local DJ for evening events. I also imported and supplied smartphones into Zambia as well.
After leaving school, I moved to London and started a number of technology-related businesses. My first tech venture was developing and selling simple iOS games. Off the back of these, I also started two iOS app review sites.
Since Tagstr's public launch in July 2014 we have grown and developed the platform and app, adding new and exciting features that current social media competitors don't offer - 4k video, photo customisation and multiple file uploads, to name a few.
Within 4 months we have seen user numbers grow steadily, as well as the downloads - over 2,000 app downloads a day. We have also recently hit 120,000 uploads onto Tagstr, which is a massive milestone for us.
Who, or what are your entrepreneurial inspirations?
While I was living in Africa I became fascinated by technology, specifically how Apple products were evolving. So I suppose you could say Steve Jobs inspired me with his overall vision for Apple, especially his attention to detail and how technology can be integrated into peoples' daily lives.
What are your ambitions in the future for the business?
My ambition for the business is to make sure that Tagstr becomes a service that people will use in their everyday lives to connect and discover their passions with the world. A big ambition, but one I feel we can achieve!
Related