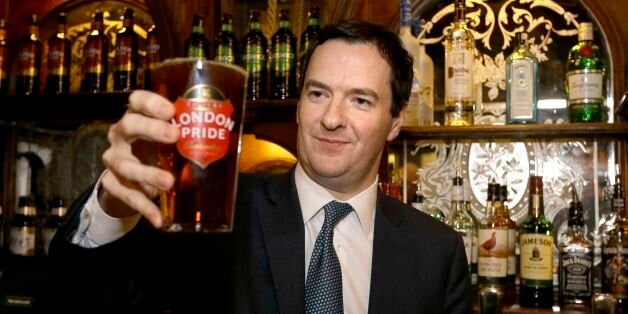 Britons may be starting to feel a bit richer just in time for Christmas as official figures show that wages have been rising faster than prices.
The Office for National Statistics (ONS) revealed that from August to October of this year, pay packets - including bonuses - rose by 1.4% for employees, and by 1.6% excluding bonuses, which is just ahead of inflation, which sank to 1% in November. The figures suggest that pay growth is starting to pick up, increasing 0.4% faster than in the previous month.
The news will be a nicely timed political boost for the coalition, with David Cameron preparing to face his last session of Prime Minister's Questions of 2014 on Wednesday. The prime minister welcomed the news, tweeting: "More to do, but our long term economic plan is working."
Chancellor George Osborne said that the figures marked a "major moment" in Britain's economic recovery, which indicated that the level of employment was rising, with unemployment continuing to fall.
Jeremy Cook, chief economist at World First, warned: "The UK economy is very much on a tightrope at the moment."
Regular pay & pay incl bonuses rose bit faster in 3 months to Oct than Oct CPI & current CPI inflation. Not yet firm trend, but encouraging

— Robert Peston (@Peston) December 17, 2014
Howard Archer, chief UK economist at IHS Global Insight, said: "Earnings growth now seems finally to be on a clear upwards track, even if progress is currently still only gradual. With consumer price inflation down to a 12-year low of 1.0% in November and looking set to dip further, positive real earnings growth is developing."
The Office for National Statistics revealed that employment continued to rise, with 115,000 more people in work over this August to October than the previous quarter, bringing the total to 30.80 million.
The ONS also said the number of jobless sank by 63,000 to 1.96 million unemployed people, which was the smallest quarterly fall since July to September 2013.
"It was also thought likely that CPI inflation would remain below 1% for some months after that."