The wait is almost over for George Clooney's appearance in the Text Santa special of 'Downton Abbey' but in the meantime, this rather lovely selfie of the actor posing with the cast should keep us happy.
Gorgeous George gathered some of the main characters from the ITV period drama for a quick snap in between filming the Christmas special.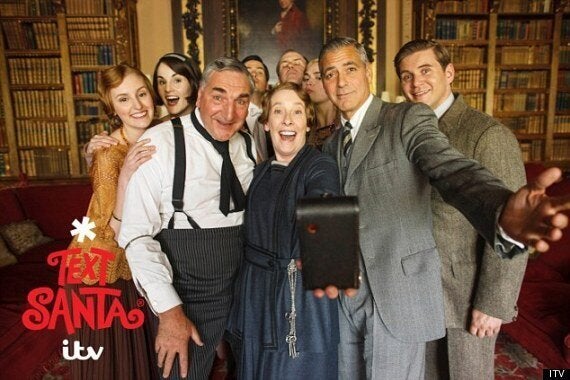 George Clooney with the cast of 'Downton Abbey'
The one-off charity special, which will air on ITV tonight (Friday 19 December) sees the 53-year-old actor playing a wedding guest, with Lady Grantham initially mistaking him for her husband.
The official synopsis for the episode reads: 'It's Christmas at Downton and Lord Robert Crawley (Hugh Bonneville) seems to be facing financial ruin once again. He's beginning to wonder if his family may be better off without him but divine intervention in the form of a very special heavenly body gives him a view of what life would really be like without his guiding spirit.'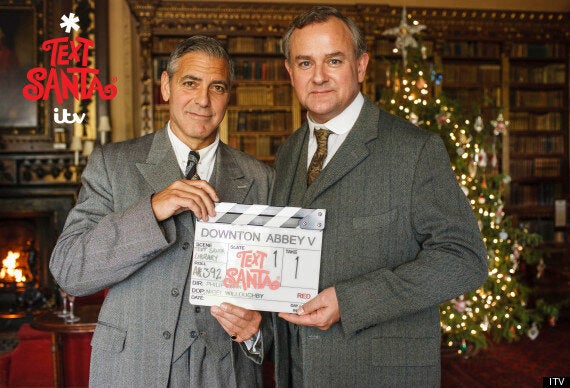 George Clooney on set with Hugh Bonneville
The special one-off will also see him giving Dowager Countess, played by Dame Maggie Smith, a cheeky peck on the cheek with hilarious results.
George bagged himself a cameo on the show after becoming friends with actor Hugh Bonneville, and is said to have won over the full-time cast instantly, especially the 'Downton' ladies, who were queuing up to have a snap with the star.
Watch the Text Santa Christmas special of 'Downton Abbey' on ITV tonight (Friday 19 December)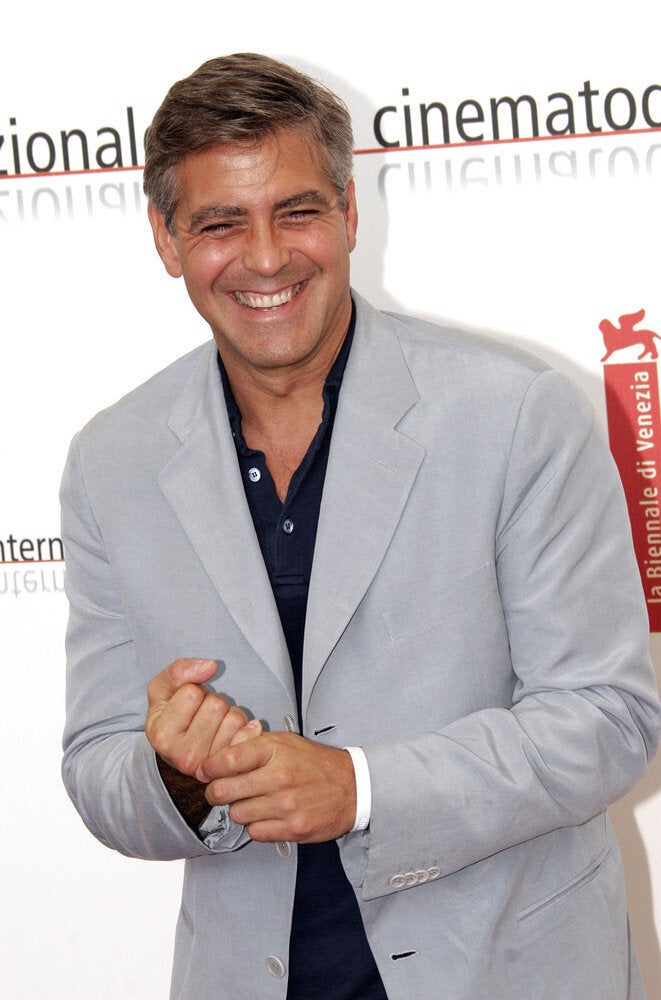 George Clooney through the years
Related