Bolter, one of Ukip's most high-profile candidates, defected from the Labour party in September.
The 35-year-old claimed that Bird propositioned her over dinner on the day that he interviewed her as a prospective candidate, according to The Times.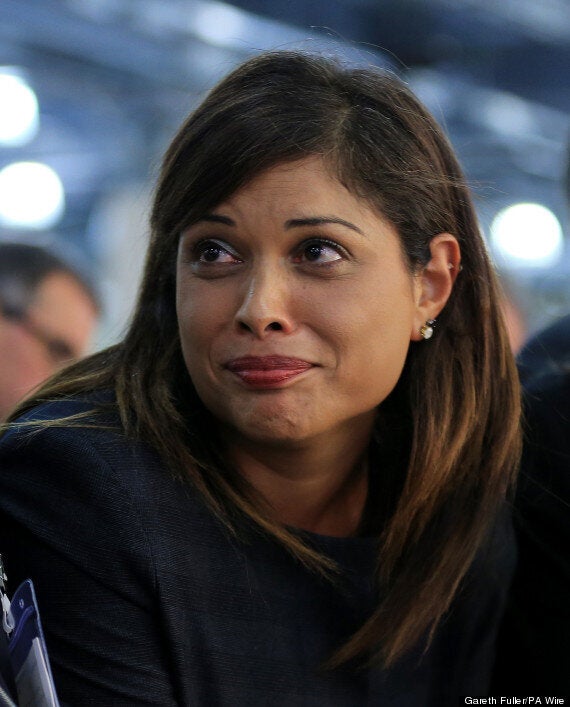 Natasha Bolter at the Ukip annual conference in Doncaster
Bird denied the allegation, and told the BBC he had "briefly" been in a sexual relationship with Bolter, which had developed after the interview. Bolter denied having had a sexual or romantic relationship with the general secretary.
Bird was suspended on December 7 pending a full investigation into the allegations relating to candidate selection.
A Ukip spokesman said: "Ukip has concluded its inquiry into allegations regarding its general secretary, Roger Bird. The inquiry was conducted by an independent HR consultancy, to ensure that these serious allegations were fully, impartially and carefully investigated.
"As a result of the investigation, the party accepts Mr Bird's statement that the personal relationship between him and Ms Bolter was consensual and found no evidence to support the allegation of sexual harassment.
"In addition, the party is satisfied that Mr Bird's actions did not compromise the integrity of its candidate selection process, and indeed that the circumstances of the case underline the robust nature of the party's assessment, approval and candidate vetting system.
"Given the unfortunate publicity stimulated by media speculation, it has been mutually agreed to bring Mr Bird's fixed term contract of employment to an earlier conclusion. The party would like to thank Mr Bird for his contribution and valued service over the past five months."
Bird said: "I am very glad that the party has investigated and dismissed the allegations of sexual harassment and any impropriety regarding the selection of Ms Bolter as a candidate.
"I wish Ukip every success in the election campaign. I remain a member and keen supporter of the party and I will continue to make every effort to help our candidates to victory in May."
Among the messages he disclosed via The Telegraph, one read: "But I love u and miss u and think u r sort of perfect..." Another, apparently referring to the close of the Ukip conference in Doncaster, read: "R u still cool with me leaving suitcase here and coming home with u? Xx".
Bolter had also previously claimed she attended Oxford, leaving Wadham College with an upper second-class degree in philosophy, politics and economics. But the university said there was no record of Bolter, formerly Natasha Ahmed, ever attending the university.
A former Conservative councillor in Wandsworth, south London, Bird quit the Tories in 2009 and switched to Ukip a year later.
He was named last year as Ukip general election candidate in the Surrey constituency of Mole Valley.