A large swathe of central Britain has been warned to be ready for snow as a cold snap brings freezing temperatures in the lead-up to the New Year.
The Met office today upgraded its cold weather alert to Level 3 amber, the second highest, saying there was a 90% chance of severe cold, ice or snow in parts of England between this afternoon and New Year's Eve.
Temperatures could also drop as low as -10C (14F) in some places at the start of next week.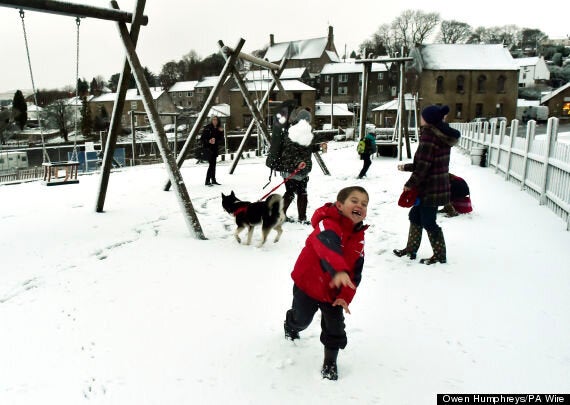 Children play in the snow in Nenthead, Cumbria earlier this month
A spokeswoman said: "Low pressure, tracking southeastwards over central and southern England later Boxing Day and overnight into Saturday, is expected to give a period of sleet and snow across the Midlands, some northern parts of East Anglia and southern parts of both NW England and Yorks and Humberside.
"Some significant snow accumulations are possible, especially on higher ground. Strong winds will develop in places for a time, exacerbating the chill.
"As the low clears away southeastwards, cold air will move south across the whole of England giving a risk of wintry showers and icy conditions across England for the rest of Saturday."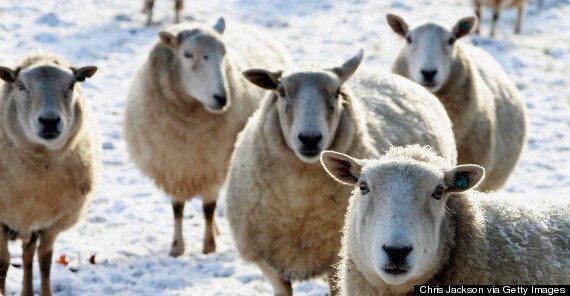 Snow is expected on Boxing Day. Hopefully these sheep won't find their sales shopping disrupted
An area including Northern Ireland, Wales, the Midlands, East Anglia, the North West, Yorkshire and as far south east as London and Kent has been put on a separate yellow alert for snow by the Met Office.
A Met Office spokesman said that central and eastern Wales and the West Midlands were most likely to see snow.
The yellow warning for snow is in place from 11am until 6am on Saturday, threatening disruption on one of the busiest shopping days of the year.
The Met Office said where it does fall there could be accumulations of between 2cm (0.8in) and 4cm (1.6in) and in excess of 10cm in areas of higher ground.
Millions are expected to hit the roads to visit relatives or to take advantage of Boxing Day sales but they were warned to keep up to date with forecasts.
After the weekend the snow threat recedes but cold temperatures are expected in the run-up to the New Year, the spokeswoman added, with the mercury possibly falling as low as -10C (14F) in some places.
Last night was the coldest night of the year so far, with -8.5C (16.7F) recorded at Braemar in Aberdeenshire.
Police have closed the southbound A1 near Scotch Corner, North Yorkshire, following a " very serious" collision.
The route, which many Newcastle United fans visiting Old Trafford for the game against Manchester United this afternoon will take, was expected to be closed until 2pm.
Traffic was being diverted through Darlington following the collision between Barton and Scotch Corner.
A North Yorkshire Police officer @PC1810NYP tweeted: "Morning folks. Very serious #RTC #A1 at #ScotchCorner. Avoid if at all possible. Road closed for foreseeable."
Public Health England urged people to keep an eye out for vulnerable friends and neighbours during the cold weather.
Dr Angie Bone, its head of extreme events, said: "Weather like this is not unusual for this time of year, but during very cold weather it's important we take extra care to keep safe and healthy.
"We encourage people to keep an eye on the forecast and take the weather into account when planning activities over the following days.
"We also advise people to keep active in the home, have plenty of warm food and drinks and maintain indoor temperatures to at least 18C - particularly the older or very young, people with pre-existing health conditions, or who are not very mobile, as these groups can be particularly vulnerable to the ill-effects of cold.
"Also take some time to think about how the bad weather may affect your friends, family and neighbours - it's important we all do what we can to protect those around us.
"If you do need to go out, remember to wear lots of thin layers and shoes with a good, slip-resistant grip to prevent any accidental falls."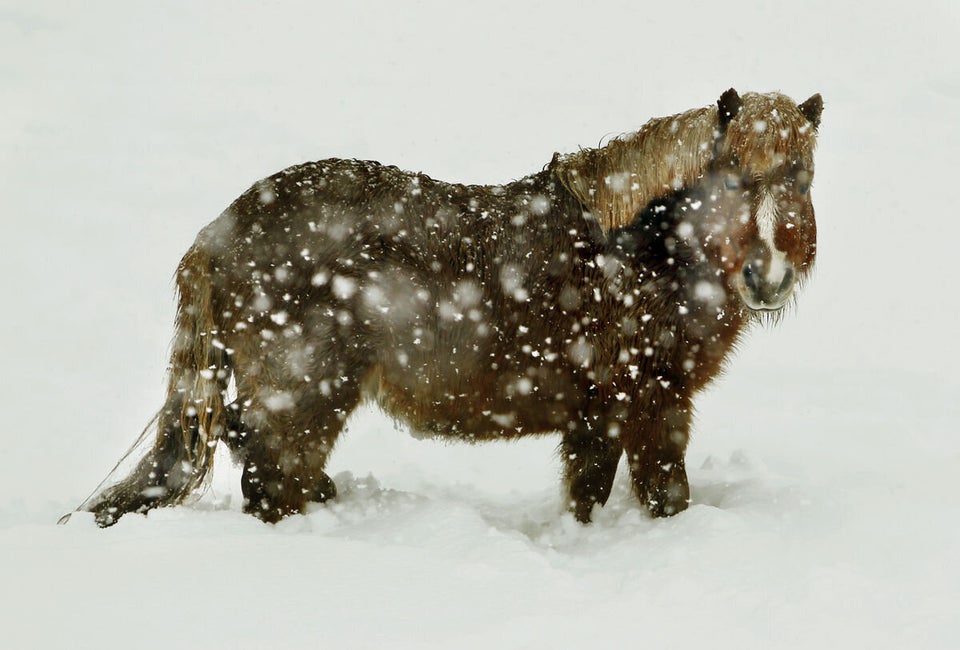 Winter Weather