Britons will endure more plunging temperatures over the next three days as 2014 promises to end on a cold note.
Temperatures are expected to plunge to a low of -10C (14F) overnight - the coldest it has been all year - 48 hours after snowfall affected travellers in parts of northern England, Scotland and the Midlands.
Forecasters had predicted the temperatures would reach minus double-figures yesterday, but some late cloud cover kept the mercury hovering slightly higher than expected.
Story continues after slideshow...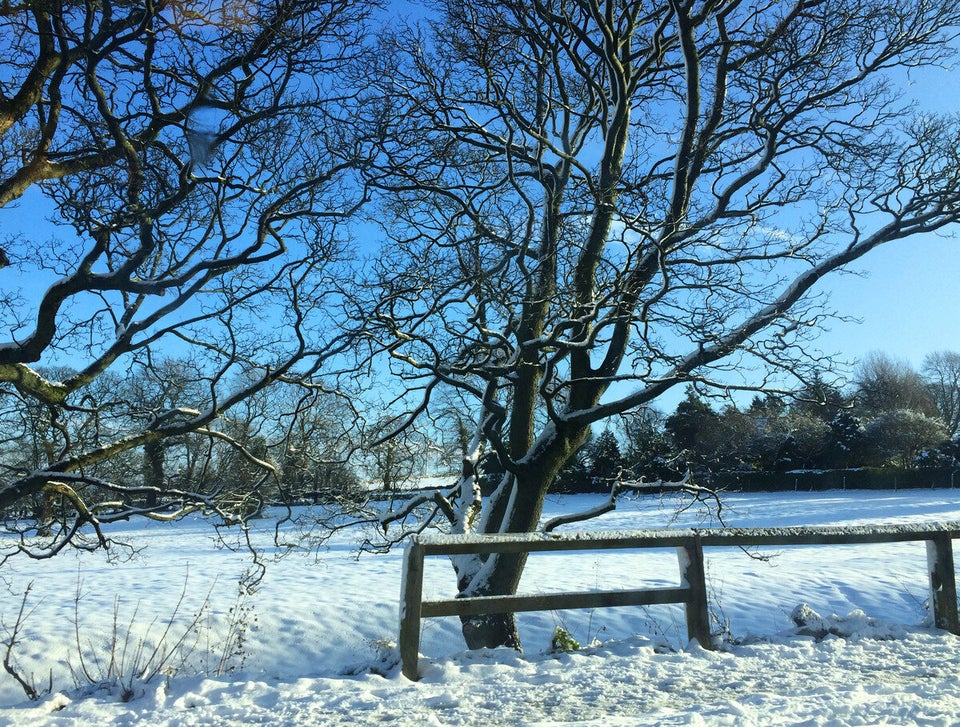 UK Weather
Rain showers this morning meant much of the existing snow disappeared, with widespread frost and ice replacing it.
But the conditions were not quite as bad as first predicted - although the lingering snowfall in parts of England meant a handful of football matches had to be postponed.
Simon Partridge, forecaster with the Met Office, said: "Last night was very cold, but it didn't quite break the record due to some cloud cover. We had lows of -7C (19.4F) in parts of Northern Ireland, which was about as cold as it got.
"But we are expecting -10C potentially tonight in northern Scotland or Northern Ireland."
The weather warnings issued across the UK have now been lifted.
The freezing weather had brought treacherous conditions to roads, with many motorists in Sheffield forced to abandon their cars after becoming snowed in on Friday evening.
More than 100,000 homes were left with power shortages as heavy snow wreaked havoc on electricity cables.
And Sheffield was still suffering the effects of the snowfall nearly 48 hours later when the Blades' League One match with Scunthorpe United was postponed this afternoon for health and safety reasons.
Some lower league matches were also hit by the weather.
But there will be some good news for revellers looking to take to the streets on New Year's Eve, with temperatures expected to peak at 9C (48F) as the clock strikes midnight.
Partridge said: "We are going to have some cloud move in as the year ends so we will have the strange situation where it actually warmer at midnight than when people go out at 7pm."
Bookmakers have installed odds of 5/1 that snow will fall in London on New Year's Day, with odds of 9/4 and 3/1 for Edinburgh and Belfast, respectively.
Popular in the Community