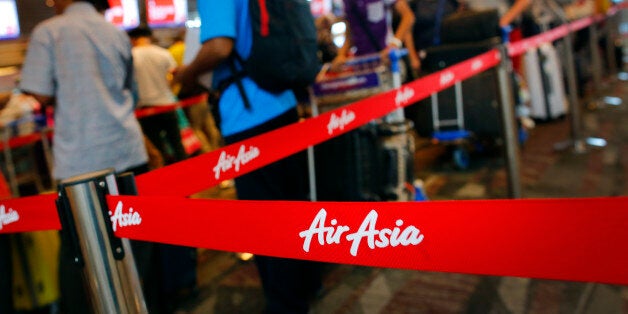 Chinese internet users have been posting wild conspiracy theories about the AirAsia plane disaster, after a user of the Tian YA message board posted an eerie apparent premonition.
Written in Chinese, the post dated 15 December states: "After somebody behind the scenes hijacked and shot down MH370 and MH17, as the world's sixth largest airline-Malaysia Airline is nearly destroyed, it is barely surviving.
"Now, this group has aimed its sights on AirAsia, it too must be destroyed, since it also belongs to Malaysia. As this group is powerful, vicious and without mercy, I urge all Chinese to stay away from AirAsia to avoid another MH370 incident happening."
The original poster, nicknamed Landlord, continued to post in the thread until a few days before QZ8501 disappeared.
Other users of Tian YA have been suggesting the tip-off came from a Chinese intelligence agent or a hacker, but no explanation is given as to the source of the information, and there is no evidence to suggest this is the case.
Now wild conspiracy theorists on the Chinese web suggest that Landlord may have been involved in other recent air incidents such as the noodle-throwing man on another AirAsia flight.
Netizens have suggested Landlord may be the same person in the noodle-throwing video, or the noodle-throwing guy is secretly an air marshal or intelligence agent trying to save the people on the plane from some sort of disaster. The main evidence for this is that the noodle-thrower has a haircut which is similar to those seen in the Chinese military.
Landlord's warning blames a "black hand" or "despicable international bully" for the fall of Malaysia Airlines, a description which is not terribly illuminating.