The Duke of York is being urged to fight back with "every ounce of energy" against allegations made in US court documents by a woman who claimed she was forced to have sex with him while she was still a minor.
Harvard law professor Alan Dershowitz - who is also named in the court papers - said the claims against him were part of a pattern of "made-up stories" by the woman and her lawyers against prominent people.
He said that he would not rest until he had shown that the claims regarding his conduct were false and he advised the Duke to do everything in his power to clear his name.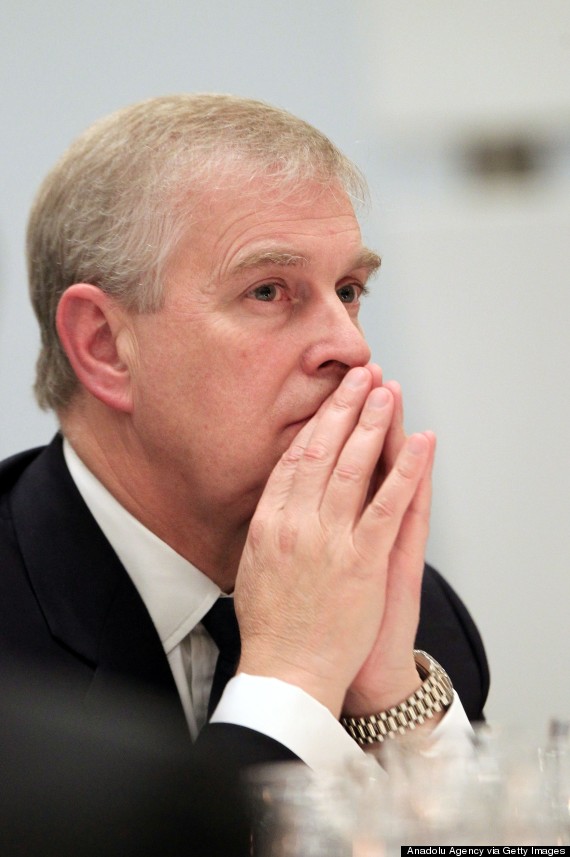 The Duke of York
"My only feeling is, if she's lied about me, which I know to an absolute certainty she has, she should not be believed about anyone else," he told the BBC Radio 4 Today programme.
"We know she's lied about other public figures including a former prime minister and others who she claims to have participated in sexual activities with, so I think it must be presumed all her allegations against Prince Andrew were false as well.
"You cannot allow these allegations to hang above you. The first question you have to ask yourself when you are charged with a crime like this is 'Is there any conceivable possibility you did it?' and if the answer to that is 'no', you have to fight back with every resource and ounce of energy available to you."
Buckingham Palace last night took the unusual step of releasing a strongly-worded statement categorically denying any impropriety by Andrew with under-age minors.
The claim by the woman is part of a lawsuit in connection with American billionaire and convicted paedophile Jeffrey Epstein - a former friend of the Duke .
Andrew was photographed with Epstein in New York two years after the American's release from prison in 2009, and their friendship was a source of controversy.
The woman claims that between 1999 and 2002 she "was forced to have sexual relations with this prince when she was a minor" in London, New York and on a private Caribbean island owned by Epstein.
The accusation is reportedly contained in a motion filed in a Florida court this week which is part of a lawsuit over how federal prosecutors handled the case of Epstein, who was sentenced to 18 months in prison in 2008 for soliciting a minor for prostitution.
Ghislaine Maxwell, an associate of Epstein, branded claims against her as "untrue" and "obvious lies" after she was reportedly named in the US court papers by the woman.
Miss Maxwell, the daughter of the late newspaper tycoon Robert Maxwell, has previously denied any wrongdoing and said in 2011 she would take legal action over some of the reporting of the story.
Her spokesman said: "The allegations made ... against Ghislaine Maxwell are untrue.
"The original allegations are not new and have been fully responded to and shown to be untrue.
"Each time the story is retold it changes, with new salacious details about public figures and world leaders.
"(The woman's) claims are obvious lies and should be treated as such and not publicised as news, as they are defamatory. Ghislaine Maxwell's original response to the lies and defamatory claims remains the same.
"Miss Maxwell strongly denies allegations of an unsavoury nature, which have appeared in the British press and elsewhere and reserves her right to seek redress at the repetition of such old defamatory claims."