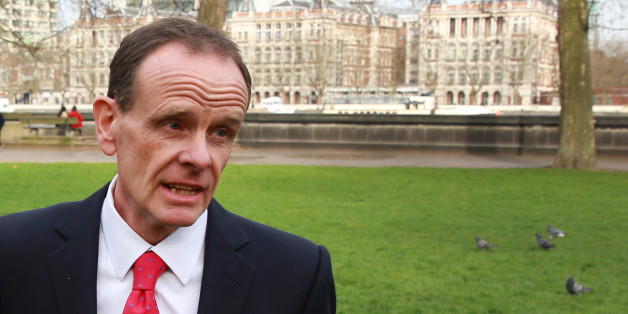 Peter Macdiarmid via Getty Images
The BBC's Assistant Political Editor Norman Smith was branded a "pillock" by Labour supporters for a question on the NHS at a Labour press conference on Monday.
The event, which marked the beginning of the general election campaign, saw Ed Miliband accusing the Conservative Party of negativity over Labour's spending plans.
Smith suggested that the Labour leader was being hypocritical, accusing him of scaremongering and negativity over the NHS.
The BBC bigwig's question was met with booing and uproar among the audience at Lowry Theatre in Salford, with one shouting "go back to London".
Miliband was forced to quell the roaring crowd, urging them to "hear people with respect".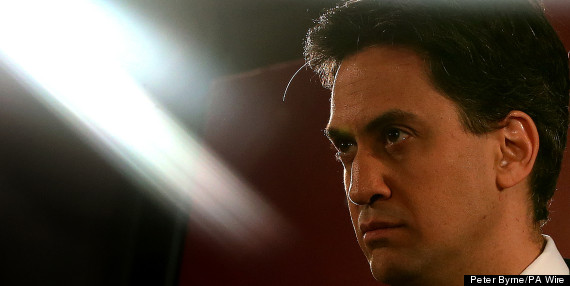 The Labour leader used the conference to hail their "once in a generation" chance to "rebuild" the country if they win May's general election, launching a "Labour plan that puts working people first, deals with the deficit and protects our NHS".
Miliband also used the opportunity to refute Conservative Chancellor George Osborne's claims that his party had made £20.7 billion of unfunded spending commitments.
Flanked by four major Tories at his party's counterpart conference in London, Osborne said: "The British people have a clear choice at the next election - continue on the road to a stronger economy with a competent Conservative team that have a long-term plan or choose the chaos of over £20 billion of unfunded spending promises, higher taxes and more borrowing offered by the alternatives which would take us back to the economic mess Britain was in five years ago."
Osborne dismissed criticism of the document backing up the claim, telling reporters: "We have been very clear that the commitments we used are ones which are either in Labour policy documents or party conferences."
MORE FROM MILIBAND: