Russell Brand has kicked off the new year with some choice words about the Shadow Chancellor of the Exchequer.
The comedian appeared on Channel 4's Big Fat Anniversary Quiz on Friday alongside Jack Whitehall, Noel Fielding, Jonathan Ross, Warwick Davis, Jimmy Carr and Claudia Winkleman.
Brand was responding to a question about Ed Balls's now infamous tweet which simply said: "Ed Balls".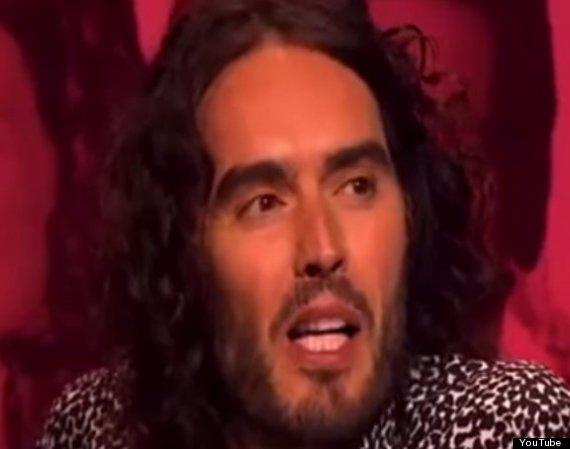 Russell Brand appearing on Channel 4's Big Fat Anniversary Quiz
Whitehall asked: "Ed Balls, Russell, after the revolution?"
Brand replied: "I think it's gonna be a tough time for Ed Balls. I shook his hand once, all clicky-wristed. He was a snidey c**t."
A laughing Whitehall asked: "Why didn't you say that in the Paxman interview?", in a reference to the pair's confrontation on Newsnight last year in which Brand described his planned revolution and revealed he has never voted and never will.
Ed Balls pic.twitter.com/1h55sliKzb

— Dave George (@Tuppy_G) January 4, 2015
A bemused Carr praised Brand's "clicky-wrists" description as being reminiscent of the language used in Anthony Burgess's A Clockwork Orange.
"All clicky-wrist he were, real horror show. Me and my droogies done him in. Did him good it did as he spilt his claret like silvery wine," Brand riffed back.
Brand of course has form for taking swipes at public figures, describing Prime Minister David Cameron as a "filthy, dirty, posh wanker" in 2013 and accusing him of not knowing "how to fuck properly."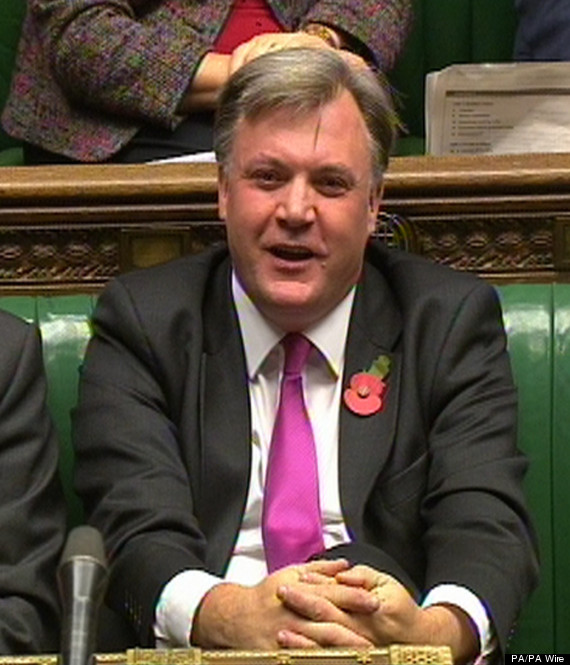 Brand described Ed Balls as a 'snidey c**t'
1) The lovable Russell Brand on Ed Balls: "a clicky-wristed, snidey c***".

Team Balls: "A spokesman for Mr Balls declined to comment."

— anne mcelvoy (@annemcelvoy) January 4, 2015
Cameron responded by stating he was pleased Brand was not voting in his constituency.
Last month Brand described a Channel 4 News reporter as a "snide" after being asked about the price of his home.
Brand had joined hundreds of residents from an east London estate to march on Downing Street to protest against the threat of eviction.
Speaking to Brand outside Downing Street, the interviewer suggested that part of the housing problem is the super-rich buying property in London, asking, "how much did you pay for your place?"
"It's rented," shot back Brand, before telling the reporter, "I'm not here to talk about my rent, mate."
The pair then sparred for 30 seconds, before resident Lindsey Garrett jumped in, angrily telling the broadcaster, "At least Russell Brand is standing up regardless of how big his house is… David Cameron isn't prepared to come out of his big house and help us, but Russell Brand has."
Brand ended the interview by telling the reporter: "Snides like you undermine it… you're a snide."