Four of France's leading cartoonists are among 12 dead after a military-style attack on the offices of French satirical magazine Charlie Hebdo - widely compared to Britain's Private Eye magazine.
Charlie Hebdo's editor and publisher Stephane Charbonnier — known as Charb — died in the attack and was reportedly on an al Qaeda hit list. He had been assigned police protection and it's believed his protection officer was also.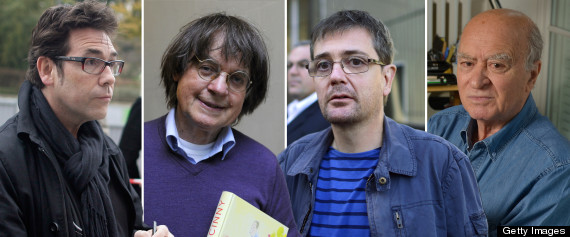 Four well-known French cartoonists were among the 12 people killed
READ MORE:

Charlie Hebdo Poked Fun At Popes And Presidents Too, Not Just Prophets

'Je Suis Charlie' Trends Online After Brutal Charlie Hebdo Magazine Shooting

Paris Shooting At Charlie Hebdo Magazine Office Leaves At Least 12 Dead (LIVEBLOG)
The four cartoonists known to have died, including Charb, created artwork for the magazine which was known for controversial caricatures of the prophet Muhammad, which many Muslims considered offensive and some deemed racist.
Charb consistently defended his right to satirise religion. In 2012, a year after the magazine's offices were firebombed by opponents, he said: "I have no kids, no wife, no car... I'd rather die standing than live on my knees."
The magazine's editor-in-chief Gerard Biard, who was in London at the time of the attack, told radio station France Inter that "a newspaper is not a weapon of war".