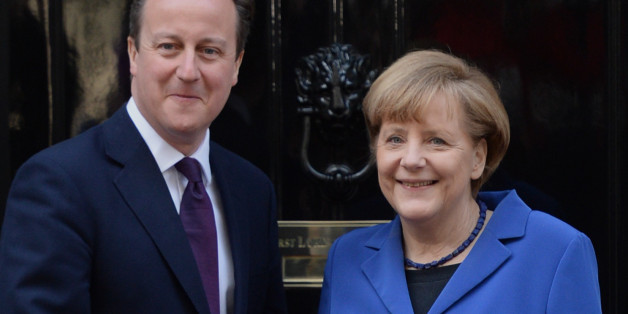 Stefan Rousseau/PA Wire
Ed Miliband complained to the Foreign Office that Labour was not told in advance that Angela Merkel was due to visit London today, despite her trip being widely reported in the press last week.
The German chancellor is set to hold talks with David Cameron in Downing Street this afternoon, with reform of the EU's benefit rules expected to top the agenda.
With the general election campaign underway and the Conservative pledge of an in/out referendum a key issue, the Labour leader's office was reportedly annoyed not to be given a chance to arrange a meeting for Miliband.
But an FCO spokesman said protocol dictated that advance notice was given only of non-state visits when the foreign leader concerned had formally requested to meet an opposition leader, something that was not the case with Merkel. German officials confirmed to The Huffington Post that Merkel would not be meeting the Labour leader today as it was a "brief working visit within the German G7 presidency".
Labour would also have known about Merkel's visit if party officials had read, among other publications, The Guardian or the Daily Telegraph on January 2.
A Labour spokesman said: "Ed Miliband recently raised Labour's agenda for European reform with Chancellor Merkel in a private meeting when she came to Britain to address Parliament, and has done so on other occasions in meetings with the German foreign minister and other party leaders.
"We will let Chancellor Merkel explain to David Cameron how damaging it is for Britain to be dragged closer to the EU exit door by the Conservatives' actions."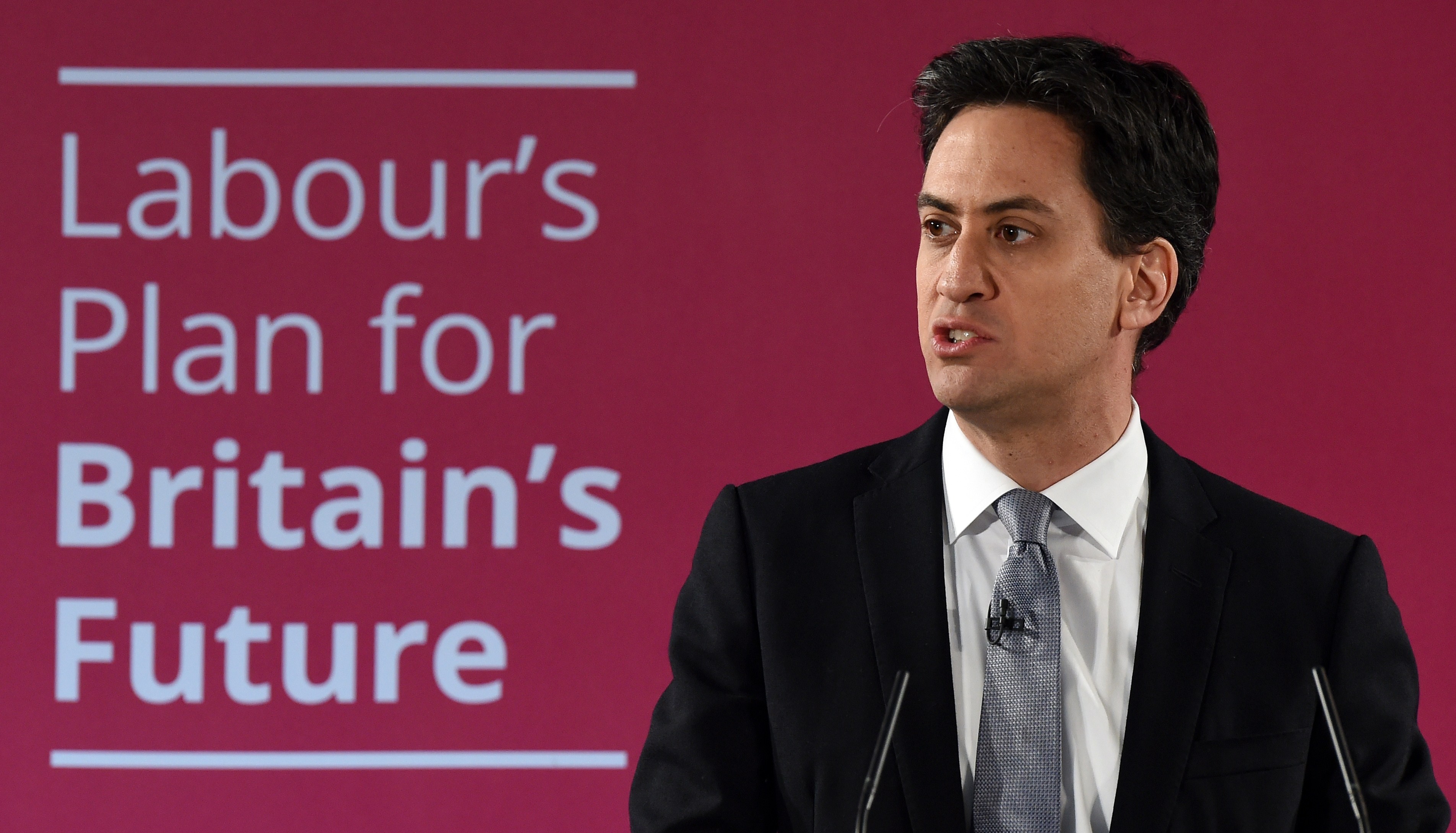 Cameron and Merkel today said they would focus on "key issues to advance our common agenda" during talks. The prime minister and German chancellor issued a joint statement underlining the partnership between Britain and Germany and outlining plans to discuss the European Union.
Merkel's trip forms part of a series of visits to foreign capitals in preparation for the G7 summit which she is hosting in Bavaria in June but Cameron will seek to bolster support for his bid to renegotiate Britain's membership of the EU after May's general election.
In a joint statement, Cameron and Merkel said: "We meet to discuss key issues to advance our common agenda, in particular with regard to the German G7 presidency.
"As partners with growing economies, we must work with our European neighbours, G7 partners and others to secure the global recovery and to ensure that we come out of the financial crisis stronger than we were at the start.
"Our aim is to increase economic growth and create prosperity for our citizens and this will be the focus of our discussions today.
"In the G7, we will jointly address global issues including climate protection and lessons learnt from the Ebola crisis as well as other health issues.
"At the same time, we must do more to make the EU more stable and competitive than it is today. We have both taken steps at home to consolidate our public finances and it is important that we continue to pursue this long-term plan.
"We must do more to harness the potential of the single market and reduce regulation that is hampering business. We must also dismantle further barriers to trade, in particular by agreeing an EU-US trade deal in 2015, which was launched at the UK's G8 summit in Lough Erne."
The PM will accompany his opposite number on a tour of the British Museum's exhibition on the history of her country before talks get under way in Downing Street.
Ukip leader Nigel Farage raised doubts about the chancellor's willingness to go along with Cameron's plans for changes to restrict EU migrants' access to welfare benefits in the UK.
It comes at a time of heightened tension over immigration in Germany, which has seen protests against "Islamisation" in cities across the country.
The Prime Minister's official spokesman played down reports that the European Commission is raising objections to a key plank of Mr Cameron's renegotiation proposals, which would require EU jobseekers to have an offer of work before coming to the UK.