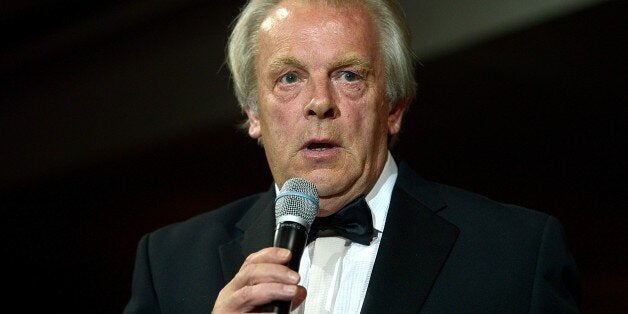 Maladroit PFA boss Gordon Taylor made the remarkable gaffe of comparing the plight of convicted rapist Ched Evans to the suffering of the Hillsborough families on Thursday, an equivalence that immediately brought the union boss censure on Twitter and calls for his resignation.
In a Thursday radio interview with BBC 5 Live, the bumbling head of the Professional Footballers' Association said of Evans: "He wouldn't be the first person or persons to be found guilty and maintain their innocence and then been proven right."
Taylor added: "If we're talking about things in football we know what happened, what was alleged to have happened at Hillsborough and it's now unraveling and we're finding it was very different to how it was portrayed at the time, indeed by the police at the time."
This is not the first time the 70-year-old former player-turned-union leader has come under scrutiny. In 2012, he answered allegations that he had amassed a large gambling debt by stating he was still fit to run the PFA. Taylor reportedly ran up arrears of £100,000 to a bookmaker, despite having advocated a "zero tolerance" policy towards footballers that gamble.
"I have never claimed to be holier than thou," he told Sky Sports News at the time.
Here is Taylor in the stocks with Twitter flinging cabbages at his head:
Earlier on Thursday, Evans issued an apology for the "effects" of his actions (rape) after Oldham Athletic pulled out of a deal to sign him. The League One club said the decision was due to club staff being threatened, although the announcement was preceded by sponsorship deals falling apart and widespread anger.