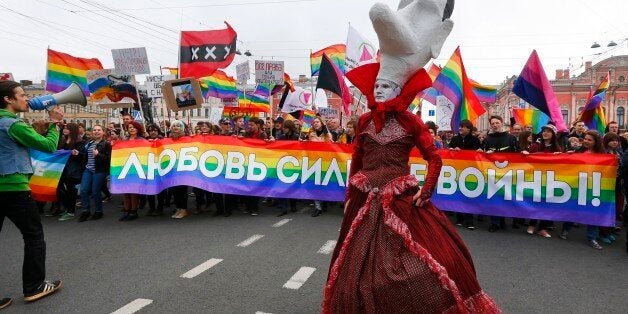 Russia's road safety regulation has been changed, resulting in sweeping new rules on who can and can't drive.
Transsexuals, transvestites and others with what the regulations call "sexual disorders" are listed among those who could be stopped from obtaining a license.
The regulations are seen as a crackdown on LGBT rights in Russia, and have been criticised by activists.
The government resolution, which is dated 26 December 2014, states anyone with a WHO-defined "mental or behavioral disorder" can be stopped from getting a driving license.
The classification covers people with "gender identity disorders" and "disorders of sexual preference", which include voyeurism, obsessive-compulsive disorder and fetishism.
US human rights group Human Rights First told the Associated Press it was an "alarming violation of the rights of the transgender community" and "just another example of the Russian regime's methodical rollback of basic human rights for its citizens".
Related