Two people were arrested after rocks and a burning object were thrown into an office of the Hamburger Morgenpost daily newspaper in Hamburg, setting documents on fire, Reuters reported.
The newspaper had printed satirical cartoons from French newspaper Charlie Hebdo, whose offices were attacked on Wednesday when armed Islamist gunmen shot dead 12 people and injured more.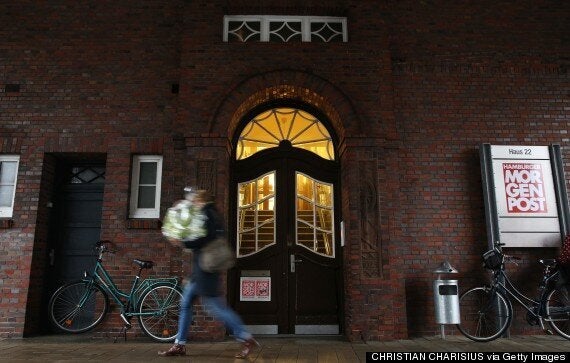 The offices were attacked with an incendiary device
There were no injuries as the Hamburg newspaper said there were no people in the building at the time of the arson attack.
Investigators are probing whether there is any connection with the cartoons.
The Patriotic Europeans Against the Islamisation of the West (PEGIDA) group holds weekly rallies, which attracted a record 18,000 people in December, although anti-racism protests opposing it drew in far more.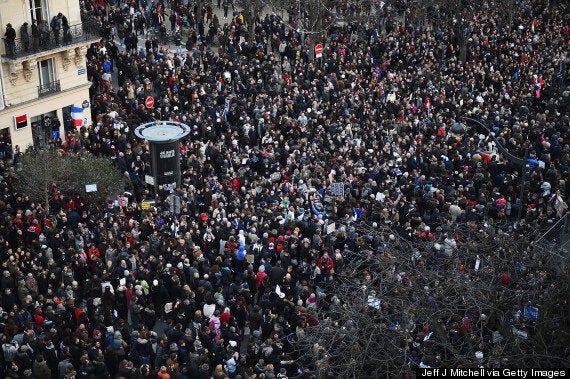 The rally in Paris attracted world leaders and huge crowds in a show of defiance against terrorists
German Interior Minister Thomas de Maiziere said he was worried about similar attacks to the Charlie Hebdo massacre in his country.
He considers around 260 people in Germany are considered to be dangerous Islamists, Reuters reported.
"I am very concerned about well-prepared perpetrators like those in Paris, Brussels, Australia or Canada," he told the newspaper Bild am Sonntag.
Popular in the Community