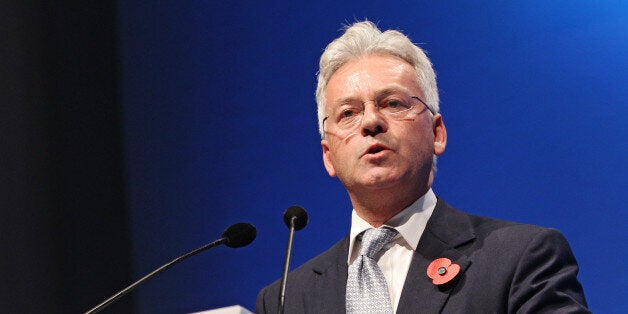 Britain's Muslim population has been "neglected" by all political parties and "antagonistic" language about immigration risks making a large number of voters feel "unwanted", a former Conservative minister has warned.
Sir Alan Duncan, who served as one of David Cameron's international development ministers from 2010 until July 2014, was speaking at an event hosted by charity Islamic Relief in central London on Monday evening.
He said: "Within the UK we as politicians should pay proper and serious attention to our Muslim population and do all we can to prevent their alienation.
"There are now nearly three million Muslims in the UK, getting on for nearly 5% of our population. I feel forced to admit that, politically, I think they receive less attention and enjoy less understanding than they deserve. We should make it clear, as we approach the general election, and indeed at all times, that our own Muslims matter."
Duncan added: "This election campaign is an opportunity to correct the neglect they feel, and which in my view is a neglect that is real. To some extent, all parties have either taken them for granted, patronised them, or paid insufficient attention of any sort. So let me say clearly to all UK citizens who are Muslim. You are not second class, you are not neglected, you are not unwanted."
The past year has seen Cameron move to the right on immigration in an attempt to combat the threat from Nigel Farage and Ukip. Duncan described the Tories' tactical move on this issue as a mistake.
"Within our national politics we have used for too long the antagonistic language of immigration which has had an adverse effect on those whose origins go back one, two, or more generations," he said.
"The loose use of the language of immigration creates the danger of making all those of different origin feel like they are unwanted citizens."
In the wake of the terrorist attack on Paris, the former minister warned that Britain should not "drop our standards by taking it out on any of our own citizens who happen to be Muslim".
"We must all be determined to make a vigorous stand against terror and extremism, but we are not in some sort of war against Muslims in general, or Islam as a religion. We are against terrorism in all its forms, which includes so-called Islamic extremism," he said.
Duncan made headlines last year after he criticised Israeli settlement building in the Occupied West Bank as an "ever-deepening stain on the face of the globe".
In his speech last night, the Tory MP warned that the unresolved Israel-Palestine issue was "a thread of grievance running through the Muslim world" that needed to be addressed.
And he said it appeared that while Palestinians have been urged to use diplomatic means to pursue their goal they were "then rebuffed when they do".
He said: "The price they now have to pay for being reasonable is to suffer the illegal withholding of their own tax revenues by Israel.
"Our failure to support Palestinian recognition is regrettable, and my strong view is that we should row in behind them should they re-present their motion to the UN. Recognition for Palestine is a cause – one of basic justice – which unites Muslims everywhere, as it also does fair-minded people in the UK and beyond."
Popular in the Community