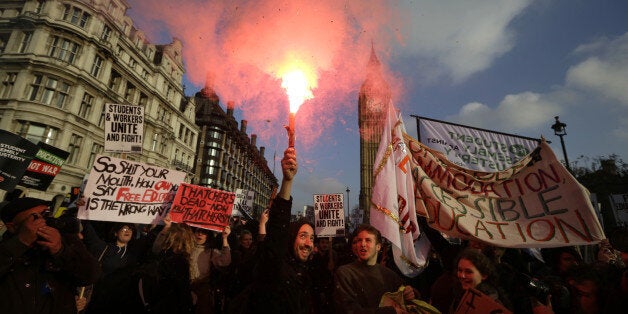 Student debt will cost Britain billions over the next 30 years, figures obtained by a former universities minister reveal.
John Denham, a former Labour politician, acquired the figures from the Office for Budget Responsibility. They show the amount of money loaned to students, minus the amount they will repay, will total more than £8bn by the 2040s.
You Might Also Like..
Additionally, the interest payments on unpaid loans means the annual cost will amount to nearly 1% of GDP - or £14bn, the Independent reports.
Denham told the paper: "The simple conclusion is... the policies of the current government are now pre-empting a massive share of future national wealth to pay for their high-fee, high-debt policies. This money will not be available to fund future higher education."
In November it emerged nearly three quarters of students may never pay back their student loans, as the current funding system was accused of representing "the worst of both worlds".
Greg Clark, the universities and science minister, said: "Despite predictions to the contrary, students have seen that going to university is an exceptional investment.
"Graduates are half as likely to be unemployed as non-graduates and two-thirds are in highly skilled jobs, a proportion rising substantially as we recover from recession. Students know they will pay nothing up front and will pay back only if and when they can afford to do so."