With a printing press, medals of honor and ceremonies thousands of miles apart, France and Israel paid tribute Tuesday to those killed in the Paris terrorist attacks.
At police headquarters in Paris, French President Francois Hollande paid separate tribute Tuesday to the three police officers killed in the attacks, placing Legion of Honor medals on their caskets.
"They died so that we could live free," he said, flanked by hundreds of police officers.
Hollande vowed that France will be "merciless in the face of anti-Semitic, anti-Muslims acts, and unrelenting against those who defend and carry out terrorism, notably the jihadists who go to Iraq and Syria."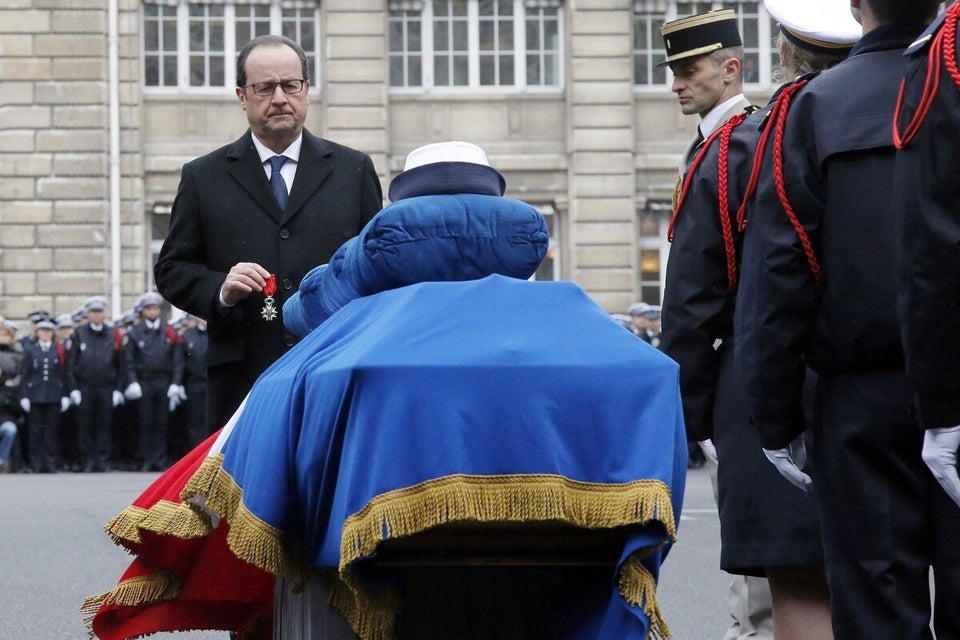 Policeman honoured after terror attack
One of the policemen killed in the attack on Charlie Hebdo was Muslim Ahmed Merabet. Crowds of mourners in his home suburb suburb of Livry-Gargan held aloft signs which read "Je Suis Ahmed".
"Through his determination, he had just got his judicial police officer diploma, and was shortly due to leave fieldwork," his brother Malek told reporters. "His colleagues described him as a man of action who was passionate about his job."
"Islam is a religion of peace, love and sharing. It's not about terrorism, it's not about madness – we have nothing to do with that. My brother was a Muslim and he was killed by people pretending to be Muslims. They are terrorists – that's it. I speak now to all the racists, Islamaphobes and anti-Semites who confuse extremists and Muslims. Madness has neither colour nor religion.
"I want to make another point; don't tar everyone with the same brush, don't burn mosques – or synagogues. You are attacking people. It won't bring our dead back and it won't appease the families."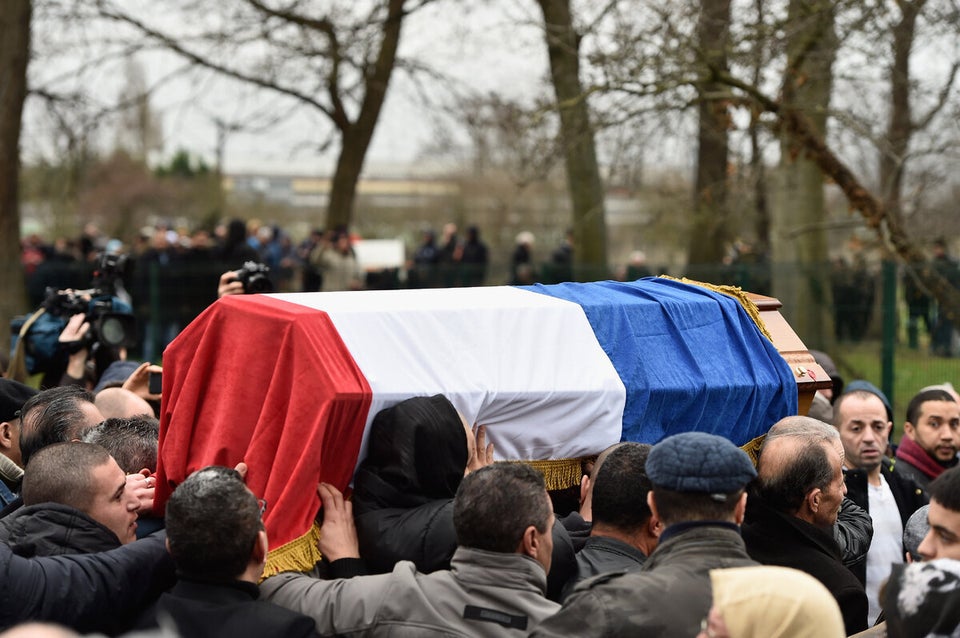 Funeral ceremony held for Ahmed Merabet in Paris
As Chopin's funeral march played in central Paris and the caskets draped in French flags were led from the building, a procession began in Jerusalem for the four Jewish victims of the attack Friday on a kosher supermarket in Paris.
"Returning to your ancestral home need not be due to distress, out of desperation, amidst destruction, or in the throes of terror and fear," said Israeli President Reuven Rivlin, perhaps cautious of the somewhat bristled response European Jews gave to prime minister Benjamin Netanyahu when he said they should all move back "home" to Israel.
"Terror has never kept us down, and we do not want terror to subdue you," he said. "The Land of Israel is the land of choice. We want you to choose Israel, because of a love for Israel."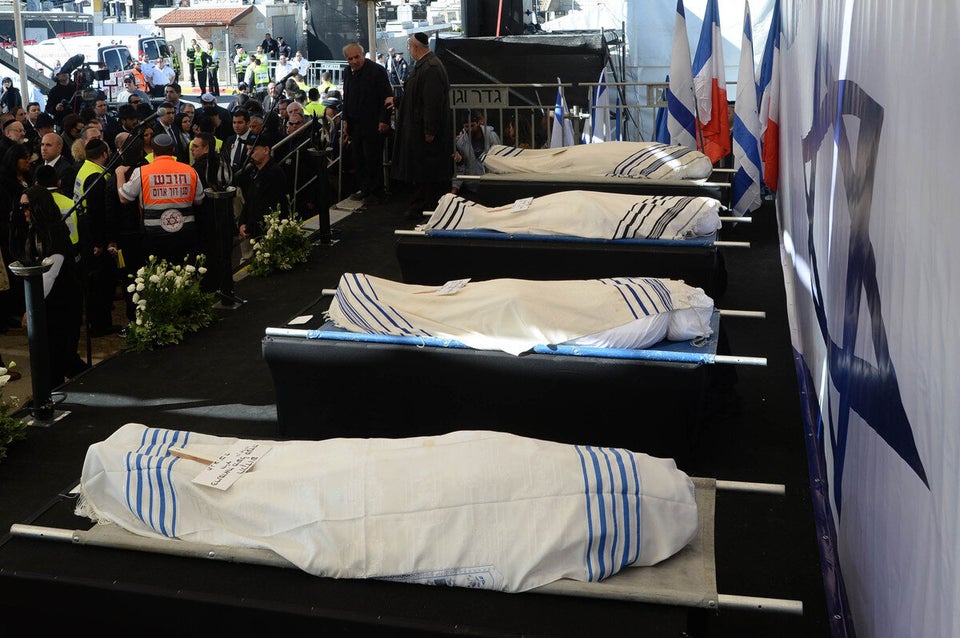 Funerals For Jewish Victims Of Paris Attack In Israel