A Florida police force has been criticised after it emerged officers were using mug shots of black men for target practice.
The matter was raised when a member of the Florida Army National Guard arrived at a shooting range used by the North Miami Police Department and found herself face-to-face with a bullet-riddled picture of her own brother.
Sgt Valerie Deant noticed the image of her sibling, taken 15 years ago, as she attended the range for annual weapons qualifications training, NBC Miami reports.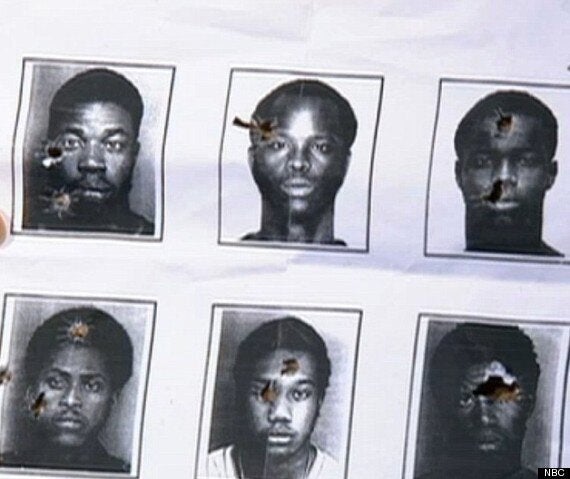 These mugshots were used for target practice by members of the North Miami Beach Police
She said: "I was like why is my brother being used for target practice? There were gunshots there. I cried a couple of times."
Sgt Deant's brother Woody, who was 18-years-old when the picture was taken said: "The picture actually has bullet holes. One in my forehead and one in my eye… I was speechless." Deant was arrested and charged in connection to the deaths of two people who died in a drag racing incident in 2000.
Police Chief Scott Dennis told the channel his officers has used poor judgment but denied accusations of racial profiling and said no one would be punished.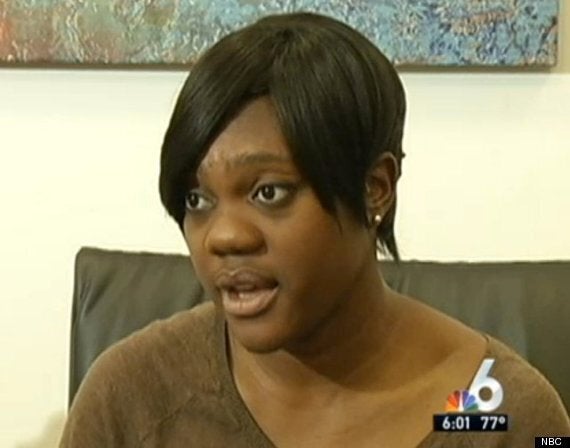 Sgt Valerie Deant wept when she recognised her brother Woody
Major Kathy Katerman told the Huffington Post the department had multiple lineups for target practice, with some featuring only white men, others all Latino and one with only women.
"The public thinks there should be one woman and one white man and one black, but that's not really what the test is about," Katerman said.
"We have targets of all races."
The site adds that of five other law enforcement agencies approached in the state, not one uses genuine mug shots of black suspects for shot training or weapons training, preferring to use commercially-rendered images.
The revelation comes at a sensitive time for relations between police and African Americans following the highly publicised killings of Michael Brown and Eric Garner, both of whom were unarmed.
The Last Words Of Michael Brown & 8 Other Black Men Killed By Law Enforcement
Related