Forecasters are predicting the coldest night in Britain so far this winter, with temperatures plunging as low as -15C late tonight and early tomorrow morning in parts of inland Scotland.
Some areas have already experienced freezing conditions with the temperature dropping to minus -7C in Dalwhinnie in the Scottish Highlands last night.
Met Office operational forecaster Calum MacColl said conditions would be "clear as a bell" in affected areas and urged people to wrap up. "It only has to get past minus 9C (15.8F) and we'll have the coldest night for winter," he said.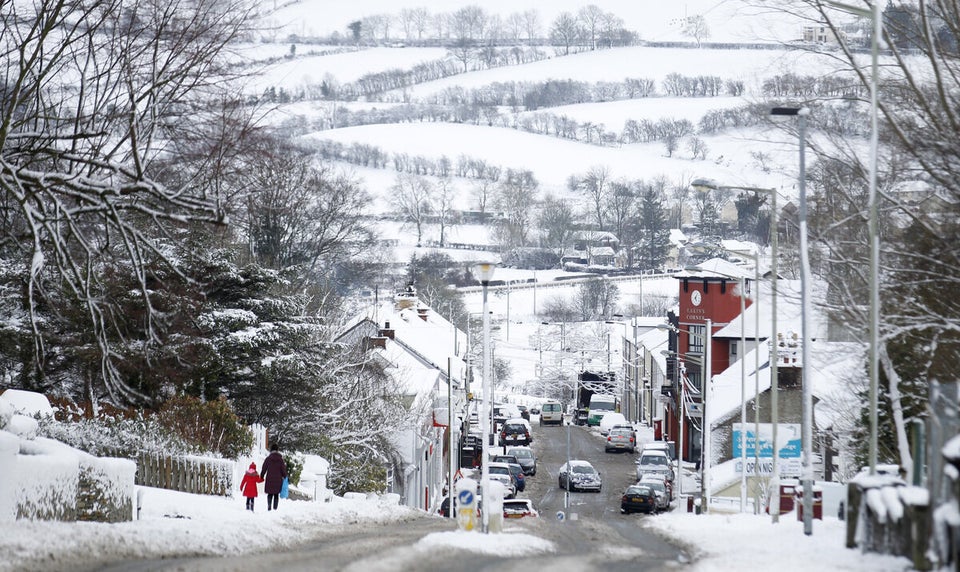 Snow in UK
That record was set on December 27, in Cromdale, Moray. Snow showers are also expected to push into coastal areas in the north east of Scotland but severe yellow weather warnings for snow and icy conditions covering large swathes of the country have been lifted.
Drivers have been warned to take extra care on the roads in icy conditions. A new yellow "be aware" warning of snow and ice has been put in place for much of the north east of Scotland, as well as coastal areas in North East England and Yorkshire and Humber.
Forecasters say a small area of low pressure will move southwards down the North Sea later today and overnight into Monday, bringing rain, sleet and snow.
Up to five centimetres of snow could fall on inland areas above 200 metres with more expected at higher altitudes, while coastal areas are more likely to experience a mix of rain and sleet.
In the north west, one man was lucky to be pulled from an icy riverbank at Sedgwick. Cumbria Police Inspector Christ Wright said paramedics called in shortly before 9am this morning with reports that a man had fallen onto the rocks. Authorities were not sure if he'd been in the water, nor how long he'd been exposed to the elements.
Temperatures in the area hovered below freezing overnight. "The weather was against us this morning, there was thick fog in the area and we have had snow," Insp Wright said. "The male was found lying on an island in the middle of the river."
It's believed the man, a Lancashire local aged in his early 50s, had to be treated for hypothermia but is now recovering in hospital.
It was a sunnier start to the day at Bottoms Farm in Keighley, a 200-year-old converted barn on a sheep farm near the Yorkshire Dale, where owner Linda Littler snapped a quartet of geese taking a wander through the snow.
The forecast led to bookmaker Coral slashing the odds from 20-1 to 8-1 that the UK's record low temperature of -27.2C (-17F) will be broken this year.
Coral's Nicola McGeady said: "As Britain braces itself for freezing weather, we have witnessed an avalanche of bets on 2015 being the coldest ever."
Popular in the Community